GALEN RUPP says "I can take a lot of shit."
Like in 2019, when his then-coach, the infamous Alberto Salazar, was banned by USADA. The year before that featured heel surgery and some high-profile DNFs.
And then in this year, the three-time Olympian won the marathon trials moments before the pandemic went full-on in the U.S.; months before the Olympics were cancelled.
Here's how Rupp has handled the months since.

In any situation that looks bad, my attitude is always, "What are you going to do about it?"
I might not be able to race a marathon, but that doesn't mean I can't get in pretty darn good shape to be at my best and really thrive. It just calls for a lot of flexibility and fluidity.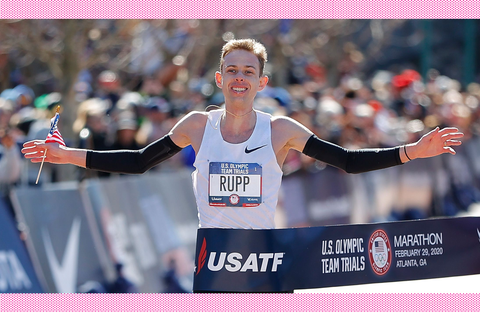 With my new coach [Mike Smith] I've done some different things in training, and I really struggled with some of them at the start because I wasn't used to it.
Mike was like, "This is exactly the point. This is why we're doing it."
I meditate and keep it pretty simple—usually just 10 or 15 minutes a day. It puts my head in a really good space to start my day.
I still practice some Tai Chi. When you're holding those poses for a long time, it's like your mind is playing tricks on you and telling you that you can't do it anymore. I used to work with a teacher who could tell when I was hurting, and she'd say, "You're going to get through this." I can still hear her voice a lot.
The temptation is always to look ahead and say, I'm doing this now, but how am I going to be doing this for several more minutes, or several more miles?
You can choose what to focus your mind and attention towards.
Source: Read Full Article