New data suggest that in general, antipsychotics are not associated with any increased risk of congenital malformations in a growing fetus, new data show.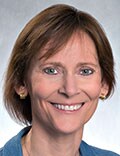 Dr Krista Huybrechts
Overall, the findings suggest that antipsychotics are "not major teratogens and are therefore generally reassuring for women who require treatment with antipsychotics during pregnancy," study investigator Krista Huybrechts, PhD, with Brigham and Women's Hospital, Boston, Massachusetts, told Medscape Medical News.
However, some potential safety "signals" did emerge that require more data, the researchers note.
The study was published online December 7 in JAMA Psychiatry.
Novel Research
Psychiatric disorders are common among women of reproductive age, and many require ongoing antipsychotic therapy during pregnancy.
Although studies to date suggest these medications are safe in pregnancy, findings have been conflicting and some safety signals have emerged for outcomes such as cardiovascular malformations and oral clefts.
To investigate further, the researchers evaluated first-trimester exposure to antipsychotic medication with respect to congenital malformations using data from nationwide health registers from five Nordic countries (Denmark, Finland, Iceland, Norway, Sweden) and the United States.
"A unique contribution of our study is that we present results from multiple exposure-outcome combinations in a way that conveys the levels of confidence in the findings," Huybrechts told Medscape Medical News.
The study included roughly 6.4 million unexposed mothers, 21,751 mothers exposed to atypical antipsychotic drugs (mean age range 26-31 years) and 6371 mothers exposed to typical antipsychotic drugs (mean age range, 27-32 years).
The most commonly dispensed atypical antipsychotics were quetiapine, aripiprazole, olanzapine, and risperidone, and the most common typical antipsychotics were chlorpromazine, dixyrazine (in Nordic countries only) and perphenazine.
Most women were exposed to only one type of antipsychotic medication during the first trimester.
The risk of having an infant with any major malformation was 2.7% (95% CI, 2.7% – 2.8%) among unexposed women, 4.3% (95% CI, 4.1% – 4.6%) among women exposed to an atypical antipsychotic, and 3.1% (95% CI, 2.7% – 3.5%) in those exposed to a typical antipsychotic.
Among the most prevalent exposure-outcome combinations, adjusted relative risks (aRR) were "generally close to the null," the study team reports.
The one exception was a potential association between olanzapine and oral cleft (aRR 2.1; 95% CI, 1.1 – 4.3), although estimates varied across sensitivity analyses.
Need for Further Study
The researchers note that the mean placental passage ratio for olanzapine has been reported to be slightly higher than for other antipsychotics, although it's highly variable between patients.
They add the inconsistency of the olanzapine/oral cleft signal across sensitivity analyses supports a "noncausal explanation," although future studies should re-evaluate this.
Among the moderately prevalent exposure-outcome combinations, adjusted risk estimates were also "generally, although not uniformly, compatible with a null finding," particularly for the more common outcomes (any major congenital malformation and cardiovascular malformations), the researchers report.
Increased risks were observed for cardiac malformations with chlorprothixene exposure (aRR, 1.6; 95% CI, 1.0 – 2.7), and for gastroschisis (aRR 1.5; 95% CI, 0.8 – 2.6) and other brain anomalies (aRR 1.9; 95% CI, 1.1 – 3.0) with atypical antipsychotic exposure.
Huybrechts cautioned, however, that these associations were "imprecisely estimated" as reflected by the wide confidence intervals and "should be viewed as safety signals that require confirmation as evidence continues to accumulate."
As previously reported by Medscape Medical News, in an earlier study using US Medicaid data, Huybrechts and colleagues observed a small increase in the risk for overall and cardiovascular malformations with risperidone.
This "signal" was not replicated in the current study, which highlights the importance of confirmatory studies and of continued monitoring of the safety of medications during pregnancy as evidence accumulates over time, the investigators note.
Support for this study was provided by the Eunice Kennedy Shriver National Institute of Child Health & Human Development, the National Institute of Mental Health, NordForsk as part of the Nordic Pregnancy Drug Safety Studies (NorPreSS), and the Research Council of Norway as part of the International Pregnancy Drug Safety Studies (InPreSS). Huybrechts reports no relevant financial relationships.
JAMA Psychiatry. Published online December 7, 2022. Abstract
For more Medscape Psychiatry news, join us on Twitter and Facebook
Source: Read Full Article