In a recent study published in The Lancet, researchers compared cognitive function therapy (CFT) with or without movement sensor biofeedback with the standard care method for individuals with chronic and disabling low back pain.
The study aimed to determine whether CFT was more effective and economically advantageous.
Study: Cognitive functional therapy with or without movement sensor biofeedback versus usual care for chronic, disabling low back pain (RESTORE): a randomised, controlled, three-arm, parallel group, phase 3, clinical trial. Image Credit: TBstudio/Shutterstock.com
Background
About 20% to 30% of the individuals who develop low back pain often experience chronic pain for over three months, resulting in significant disability. Low back pain is the leading cause of deteriorating quality of life due to disability, with societal costs due to medical care and loss of work participation surpassing the costs of diabetes and cancer combined.
Although low back pain is thought to have physical and psychological underlying causes, the usual interventions and care do not address the multiple factors that contribute to the condition and associated disability.
Most recommended treatments involve psychological and exercise therapies that are short-term and mild, although resource and cost-intensive biopsychosocial rehabilitation programs also show only moderate effects that are generally short-lived.
CFT facilitates an approach where the patient self-manages their low back pain by targeting their behaviors, emotions, and cognitions related to the pain and disability.
Preliminary studies have shown that combined with movement sensor biofeedback, which makes the individuals more aware of changes in normal movement due to the pain and helps correct these unhelpful movements, CFT has shown sustained clinical results.
About the study
In the present study, the team conducted a randomized controlled three-arm trial that compared the economic and therapeutic effectiveness of CFT with and without additional movement sensor biofeedback with that of the usual standard of care for treating individuals with chronic low back pain.
The trial, known as the RESTORE study, was a phase 3 clinical trial executed at 20 physiotherapy clinics in Sydney and Perth in, Australia.
Individuals aged 18 years or above were eligible to participate in the trial if they had suffered from chronic low back pain for more than three months, and had visited a primary care clinic to seek care for the condition at least six weeks before the onset of the trial, had an average pain intensity of four or more on the pain rating scale ranging from zero to 10, and the chronic low back pain moderately interfered with daily work and activities.
The treatment options in the usual care group included chiropractic care, massage, physiotherapy, injections, surgery, and medicines. The CFT groups were administered seven sessions across 12 weeks and a booster session after 26 weeks to optimize self-management.
The physiotherapists used a flexible approach to clinical reasoning to help the participants in the CFT groups identify the postures, movements, lifestyle factors, and pain-related emotions and cognitions.
The treatment had three components, starting with understanding the pain and moving on to controlling the pain through behavioral changes and practicing movements previously avoided due to the pain.
The third component involved practicing healthy lifestyle behaviors. Participants in both the CFT groups wore movement sensors, but the physiotherapists only had access to the data from the group undergoing CFT with biofeedback to provide feedback to the participants.
Results
The results reported that CFT and the CFT plus movement sensor biofeedback were more effective than the standard treatment options at improving the pain-related limitations on activity after 13 weeks of treatment.
Additionally, the CFT treatments were also significantly less costly, and the results were sustained till the final follow-up at 52 weeks.
The secondary clinical outcomes were similar for both the CFT treatment groups, indicating that movement sensor biofeedback did not provide any apparent benefits.
The two CFT treatments also substantially improved the quality-adjusted life-years (QALYs), reflected in the savings in the societal-level net costs largely based on productivity improvements.
This is significant since a considerable portion of the costs associated with chronic low back pain are not due to medical costs but to the loss of productivity over time.
However, it must be noted that since CFT involves slightly longer consultations with trained physiotherapists as compared to the usual treatment options, funders might need to consider larger reimbursements for physiotherapy expenses to support CFT as a treatment option. However, over one year, CFT results in larger net savings.
Conclusions
The findings suggested that CFT brought about substantially larger and longer-lasting improvements in patients with chronic low back pain.
Furthermore, improved QALYs associated with CFT implied increased productivity and lower societal costs. However, no significant differences were found when movement sensor biofeedback was coupled with CFT.
Journal reference:
Kent, P. et al. (2023) "Cognitive functional therapy with or without movement sensor biofeedback versus usual care for chronic, disabling low back pain (RESTORE): a randomized, controlled, three-arm, parallel-group, phase 3, clinical trial", The Lancet. doi: 10.1016/s0140-6736(23)00441-5. https://www.sciencedirect.com/science/article/abs/pii/S0140673623004415?via%3Dihub
Posted in: Medical Science News | Medical Research News | Medical Condition News | Healthcare News
Tags: Back Pain, Cancer, Chiropractic, Chronic, Chronic Pain, Clinical Trial, Cognitive Function, Diabetes, Disability, Exercise, Healthy Lifestyle, Pain, Physiotherapy, Primary Care, Surgery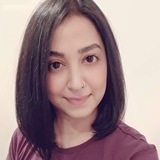 Written by
Dr. Chinta Sidharthan
Chinta Sidharthan is a writer based in Bangalore, India. Her academic background is in evolutionary biology and genetics, and she has extensive experience in scientific research, teaching, science writing, and herpetology. Chinta holds a Ph.D. in evolutionary biology from the Indian Institute of Science and is passionate about science education, writing, animals, wildlife, and conservation. For her doctoral research, she explored the origins and diversification of blindsnakes in India, as a part of which she did extensive fieldwork in the jungles of southern India. She has received the Canadian Governor General's bronze medal and Bangalore University gold medal for academic excellence and published her research in high-impact journals.
Source: Read Full Article