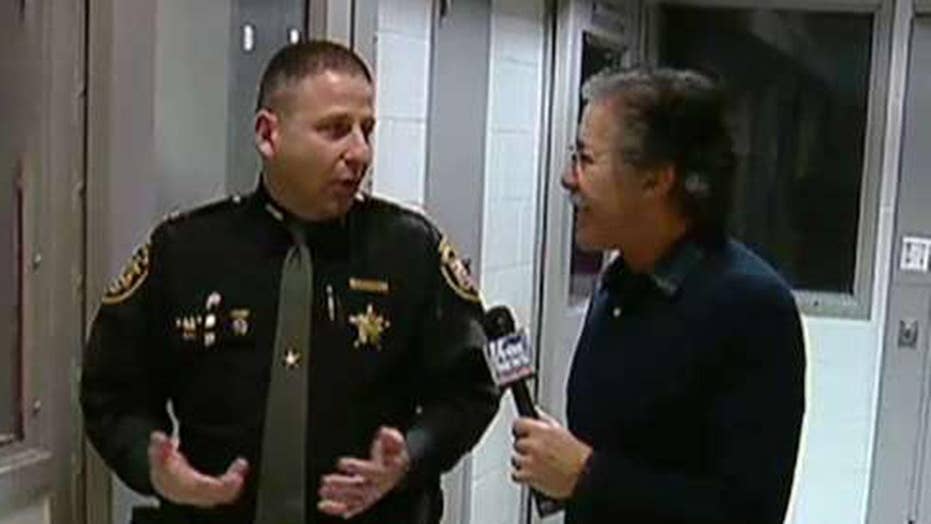 Geraldo investigates Ohio opioid crisis
Fox News correspondent-at-large Geraldo Rivera appeared on "The Story with Martha MacCallum" to talk about his first-hand look at the opioid crisis that has been ravaging America's heartland.
"I went there to Dayton, Ohio, specifically because Dayton was the capital of the opioid overdose epidemic," Rivera told MacCallum.
"This little city of 140,000 was experiencing 10, 11, 12 overdose deaths a day. I mean it was horrifying."
AMERICANS MORE LIKELY TO DIE OF OPIOID OVERDOSE THAN IN A CAR CRASH
The opioid causing the most problems is fentanyl. The overall crisis has gotten so bad that a report from the National Safety Council states that Americans are more likely to die of a drug overdose than they are to die from a car crash.
Data, collected in 2017, shows Americans have a 1 in 96 chance of dying from an opioid overdose. The probability of dying in a motor vehicle crash is 1 in 103. Of that number, opioid pain relievers are the most fatally abused drugs. Roughly 60 people die every day as a result of opioid overdoses. 
"We cannot let fentanyl into our country," President Trump said recently as he spoke about the opioid's devastating effects.
MOM SHARES HAUNTING DRUG OVERDOSE PHOTO TO WARN ABOUT US EPIDEMIC: 'STOP WALKING AROUND BLINDLY'
In Ohio, Rivera heard heartbreaking stories from everyday Americans about how they struggled with opioids.
"I broke my back, started taking pain pills and then I got worse," a 22-year-old woman from Montgomery County explained. "From there, I went to heroin and fentanyl."
The young woman's life continued to spiral as she fell further into the grips of addiction, before ultimately reaching the point she began committing crimes to support her habit.
"Did you ever steal from your family?" Rivera asked, to which the woman replied: "yeah."
FENTANYL SEIZED BY BORDER PATROL IN RECORD BUST COULD HAVE KILLED 57M, OFFICIALS SAY
"Do they understand? Are they sympathetic?" Geraldo asked.
"No, I stole their happiness from them, too," the young woman responded.
On average, 130 Americans die every day due to opiods.
CLICK HERE TO GET THE FOX NEWS APP
Rivera lauded Rob Streck, Montgomery County's sheriff, for his work combating the epidemic. Streck has helped lead a series of programs aimed at fighting the addiction, including working to stop doctors from feeding into the epidemic. But he said the real problems come long after.
"The problem is when you cut someone off who is now addicted to a prescription opioid, what are you supposed to do?" Rivera told MacCallum.
Source: Read Full Article