Being overweight and obese has been associated with the development of atherosclerotic cardiovascular disease (CVD). However, several studies have shown that the consumption of certain types of nuts reduces the risks of CVDs.
Recently, a Nutrition, Metabolism, and Cardiovascular Diseases study investigated the effect of daily consumption of mixed nuts on low-density lipoprotein cholesterol (LDL-C), lipoprotein(a) [Lp(a)], and inflammatory markers in individuals who are overweight or obese.
Study: Effects of Mixed Nut Consumption on LDL Cholesterol, Lipoprotein(a), and Other Cardiometabolic Risk Factors in Overweight and Obese Adults. Image Credit: Aleksandr Grechanyuk / Shutterstock.com
An overview of atherosclerosis
Atherosclerosis is a type of CVD in which fatty plaques form in the arterial walls. Cholesterol deposition occurs in the damaged endothelium through circulating cholesterol-rich apolipoprotein B (ApoB)-containing lipoprotein particles, such as very LDL-C (VLDL-C), LDL-C, or Lp(a).
After deposition, cholesterol undergoes oxidation, which causes the endothelium to initiate an inflammatory response through monocyte infiltration, foam cell formation, plaque development, and arterial blocking that reduces blood flow to major organs. Previous studies have indicated that elevated LDL-C and Lp(a) levels increase the risk of CVD, including the progression of atherosclerosis, whereas reduced LDL-C leads to a decrease in Lp(a) levels.
The health benefits of nuts
Typically, unhealthy dietary habits cause an increase in LDL-C; therefore, effective dietary modifications could prevent CVDs. Nut consumption, for example, has been shown to reduce certain risk factors associated with CVDs.
Nuts contain unsaturated fats, antioxidants, phytochemicals, and soluble fibers that benefit blood lipids and lipoproteins. In fact, almonds, walnuts, macadamia nuts, pistachios, and Brazil nuts have been shown to significantly reduce total cholesterol (TC) and LDL-C levels and increase HDL-C. Likewise, hyperlipidemic patients subjected to 73 g/day of almonds have been shown to exhibit reduced Lp(a) levels.
About the study
The current randomized controlled trial (RCT) evaluated the effect of mixed nut consumption on lipid profiles, Lp(a), and inflammation. Here, the researchers hypothesized that diets supplemented with 42.5 g/day of mixed nuts would reduce LDL-C, Lp(a), and inflammation marker levels in obese and overweight individuals.
Both men and women who were obese or overweight were recruited. All study participants were between 20 and 55 years of age, not pregnant, non-smokers, and not taking dietary supplements. In addition, none of the participants had a history of metabolic disorders or chronic inflammation and were not allergic to nuts.
Twenty-nine participants were randomly assigned to either consume the unsalted pretzel (control) or mixed nut intervention for sixteen weeks. Each study participant made three laboratory visits denoted as a fasted state (baseline), week eight, and week 16 visits.
Participants assigned to intervention groups were provided with 42.5 g/day packets of mixed nuts that included cashews, almonds, macadamia nuts, Brazil nuts, pecans (25.5 g), pistachios (5 g), walnuts (5 g), and peanuts (7 g). Each individual was asked to consume one daily serving of mixed nuts and continue their regular diet and physical activity.
Study findings
Mixed nut supplementation significantly lowered certain CVD risk factors, including body fat percentage, glucose, diastolic blood pressure, and adiponectin in overweight and obese adults. In addition, a declining tendency of 8-oxodG and C-reactive protein (CRP), as well as a non-significant increasing tendency of total antioxidant capacity (TAC), were observed in the mixed nuts group.
Mixed nut consumption did not affect Lp(a), insulin, plasma lipids, HMGB1, and liver function enzymes. This finding was consistent with previous studies revealing that the increased consumption of walnuts or vegetable oils and decreased saturated fat consumption did not lead to significant changes in Lp(a) after six weeks. However, many studies contradicted these results, thus suggesting that Lp(a) levels can be altered by dietary interventions.
These contradictory results could be attributed to varied protocols used to measure Lp(a). Furthermore, since circulating Lp(a) levels may be genetically determined, inconsistencies could also influence genetic factors.
Genetic profiling is needed to better understand the underlying mechanisms affecting Lp(a) concentrations. In addition, more research is required to elucidate specific dietary interventions, including macronutrient and fatty acid composition, that can reduce Lp(a) concentrations.
A reduction in body fat was observed in the mixed nut group, whereas body weight increased in the pretzel group. This could be due to the ability of nut consumption to increase fat oxidation, which may assist in the attenuation of body fat accumulation over time. Reduced adiposity has been documented with nut consumption, which may be attributed to the reduced bioaccessibility and metabolizable energy associated with nuts.
Conclusions
The bioactive components of nuts, such as antioxidants, dietary fiber, magnesium, L-arginine, and vitamins, play a crucial role in the reduction of oxidative stress, inflammation, and risk of CVD events. In addition, nut consumption improves dyslipidemia and obesity, which subsequently lowers the risks of CVD.
Previous studies have shown that nut consumption reduces body fat content and increases lean body mass. Weight loss improves an individual's fasting blood glucose levels, which alleviates the risk of atherosclerosis and CVD.
The current study provided novel insights into how long-term mixed nut consumption could affect overweight and obese adults.
Journal reference:
Nora, C. L., Zhang, L., Castro, R. J., et al. (2023) Effects of Mixed Nut Consumption on LDL Cholesterol, Lipoprotein(a), and Other Cardiometabolic Risk Factors in Overweight and Obese Adults. Nutrition, Metabolism and Cardiovascular Diseases. doi:10.1016/j.numecd.2023.05.013
Posted in: Men's Health News | Medical Research News | Medical Condition News | Women's Health News | Disease/Infection News
Tags: Adiponectin, Antioxidant, Apolipoprotein, Arginine, Atherosclerosis, Blood, Blood Pressure, Cardiometabolic, Cardiovascular Disease, Cell, Cholesterol, Chronic, C-Reactive Protein, Diet, Dyslipidemia, Fasting, Genetic, Glucose, Inflammation, Insulin, Laboratory, Lipids, Lipoprotein, Liver, Magnesium, Metabolic Disorders, Metabolism, Monocyte, Nutrition, Obesity, Oxidative Stress, Physical Activity, Protein, Research, Stress, Supplements, Vitamins, Weight Loss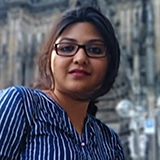 Written by
Dr. Priyom Bose
Priyom holds a Ph.D. in Plant Biology and Biotechnology from the University of Madras, India. She is an active researcher and an experienced science writer. Priyom has also co-authored several original research articles that have been published in reputed peer-reviewed journals. She is also an avid reader and an amateur photographer.
Source: Read Full Article