You know that feeling when you're trying on a new dress, and then you realize…it has pockets! Done. Sold. I'll take one in every color.
It's common knowledge that adding pockets to anything automatically makes it better. Obvi, that applies to workout leggings, too.
As if leggings weren't versatile enough already, the addition of pockets makes them all the more functional. You never have to worry about forgetting your keys, cards, or cash on the leg press machine. And if you need to Uber home from a long-run gone wrong, NBD, because your phone is right there with you.
Of course, your leggings still need to be breathable, comfortable, sweat-wicking, and snug in all the right places. Your high school soccer sweatpants have pockets, but I wouldn't exactly recommend working out in them.
So whether you're looking for a versatile black pair or a more look-at-me now option (or something in between)—I've got you covered. Give your thighs and derriere the attention they deserve while still having a place to store all your stuff with these options:
Under $25: Aerie Play High-Waisted Pocket Legging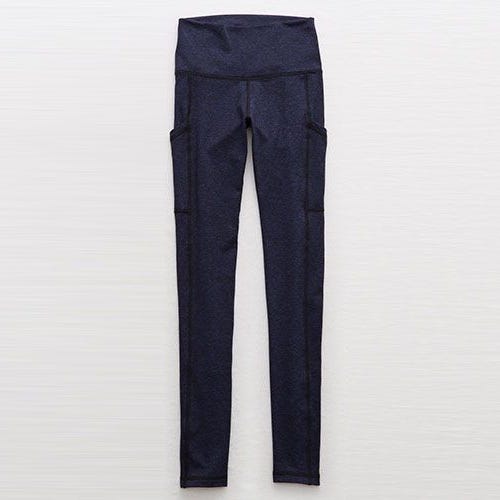 You've got stuff you need to carry around, and apparently Aerie is well aware of that. Their Play leggings have two pockets—one on each leg—so you can carry your phone, keys, credit card, whatever, all at once. And at less than $20 a pair, you can add a few to your wardrobe in one go.
Under $25: 2(X)IST Women's Mesh Capri Legging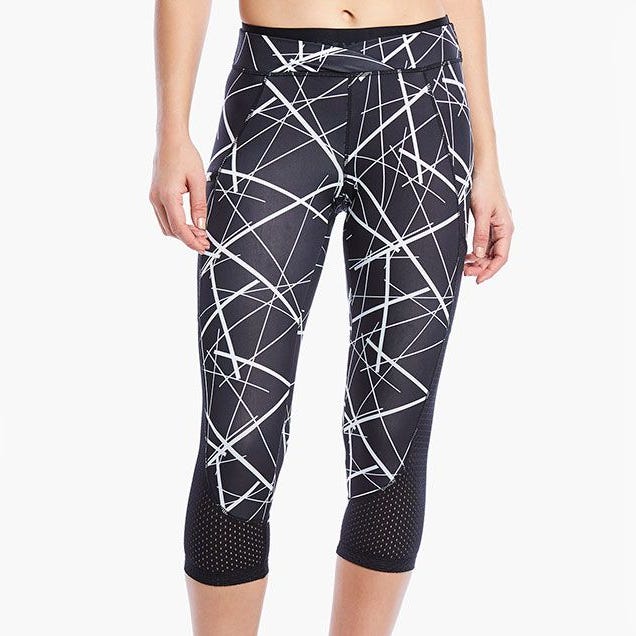 Mesh inserts run from mid-thigh all the way down to your calves. Not only does the style make you look H.O.T. at the gym, but—more importantly—it lets your legs breathe. A pocket on each side is perfect for storing your cash separate from your keys. Pick these up in a black and white abstract print or a pink floral, both equally cool.
Under $25: Baleaf Yoga Workout Leggings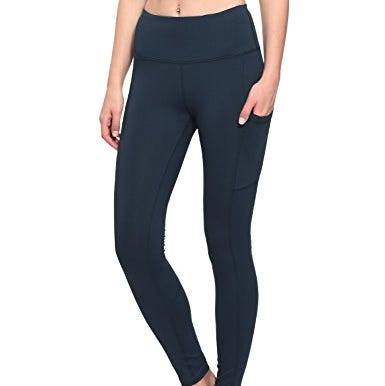 These leggings feature sleek outside side pockets big enough to hold a phone that's up to 5.5 inches. (You've got a lot of room there!) Yogis love these because they dry quickly and don't get sheer as you stretch. And they bend with you, so they're comfy no matter what position you're getting into.
Under $50: Old Navy Side-Pocket Leggings For Women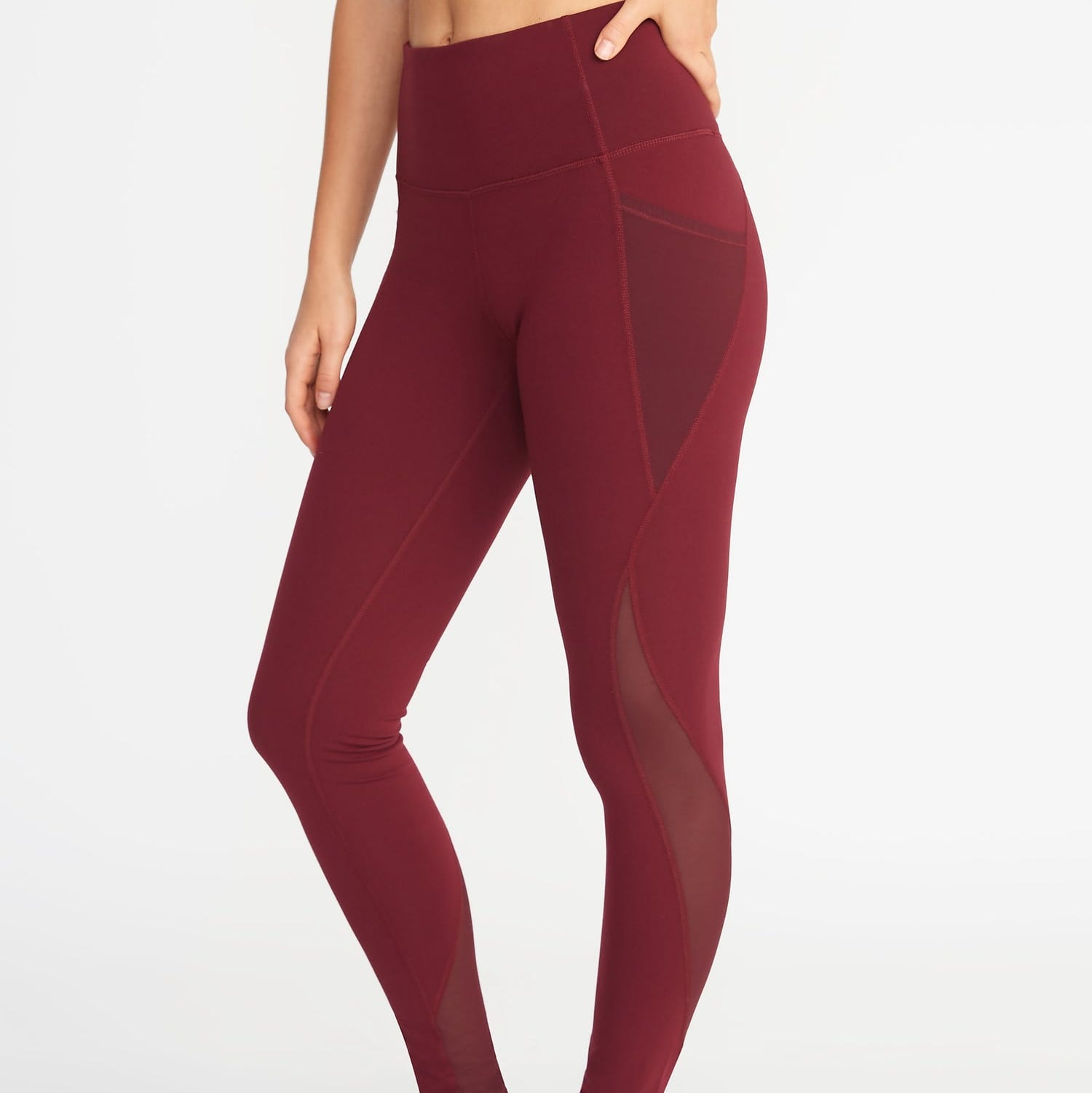 These high-rise leggings are designed to perform during even your toughest workouts—and at a great price. They feature breathable, mesh-trim jersey fabric, that's stretchy enough to support all your moves. Not to mention, they include handy side pockets that are perfect for storing your loot.
Under $50: UA Fly-By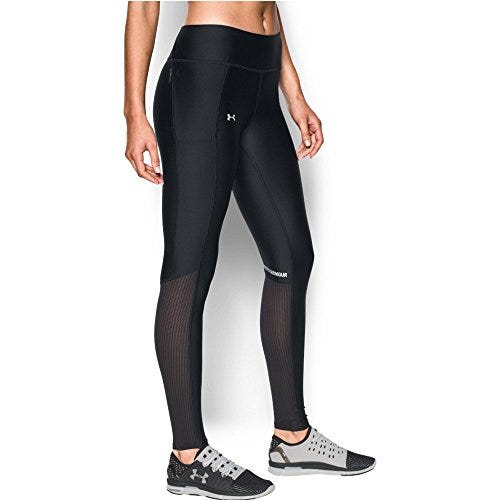 Designed for running (but good for basically any activity), these ultra-tight compression leggings keep everything snug, even during the highest-impact moves. The super-lightweight and sweat-wicking material and breathable mesh inserts keep you cool when the days turn hot. Oh, and there's the zip-storage pocket, too.
Under $50: Columbia Women's Luminary Legging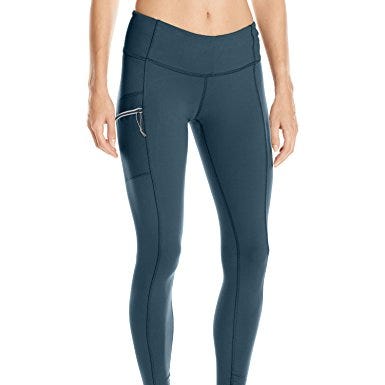 Leggings with cargo pockets? You've got that right. The stretchy tights have omni-wick fabric to pull moisture off your body and keep you dry, a pocket that zips closed so all your essentials stay put, and a flattering fit that perfectly hugs your legs from your thighs to your ankles.
Under $50: C9 Champion Studio Mid-Rise Leggings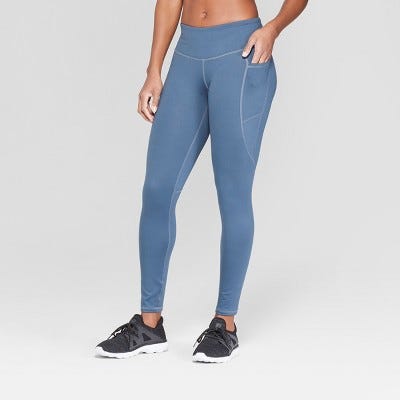 These sleek leggings are made with performance moisture-wicking and quick-dry fabric to help you feel cool, dry, and motivated for any fitness challenge. These also feature flat seams to prevent chafing and discomfort. Plus, they've got a wide pocket that runs down the side of the thigh, big enough to fit all your essentials.
Under $100: Adidas Own The Run Tights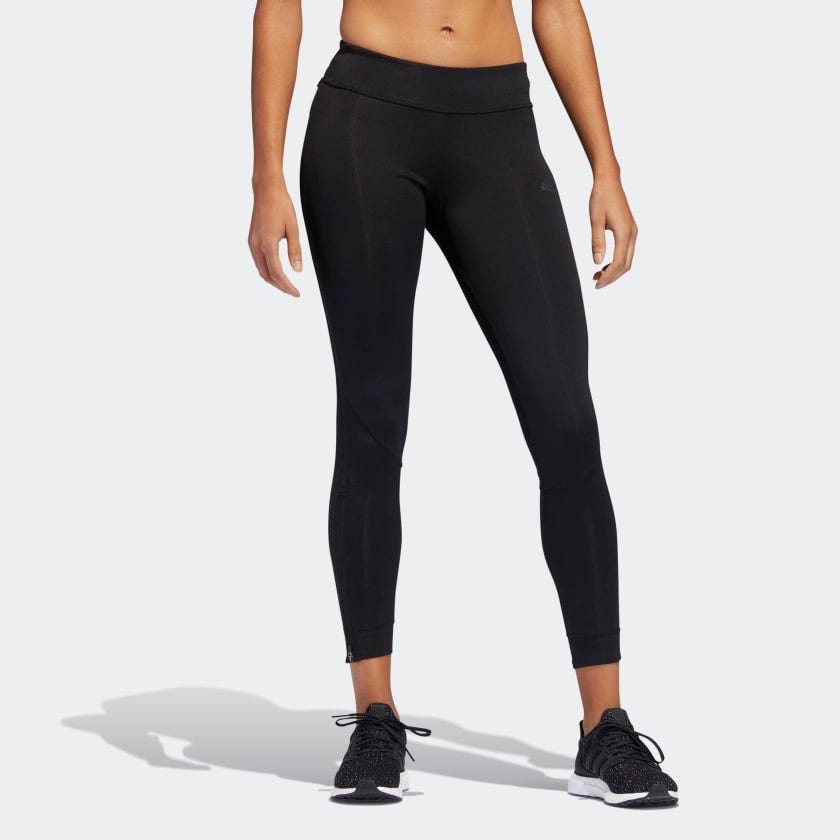 Whether you're running for a mile or 26, these tights will help you reach your goals. They're made with breathable, compressive fabric to keep you feeling comfortable and supported mile after mile. And, of course, they feature a sweat-guard pocket in the front, for easy access.
Under $100: Calia Women's Essential Spliced Leggings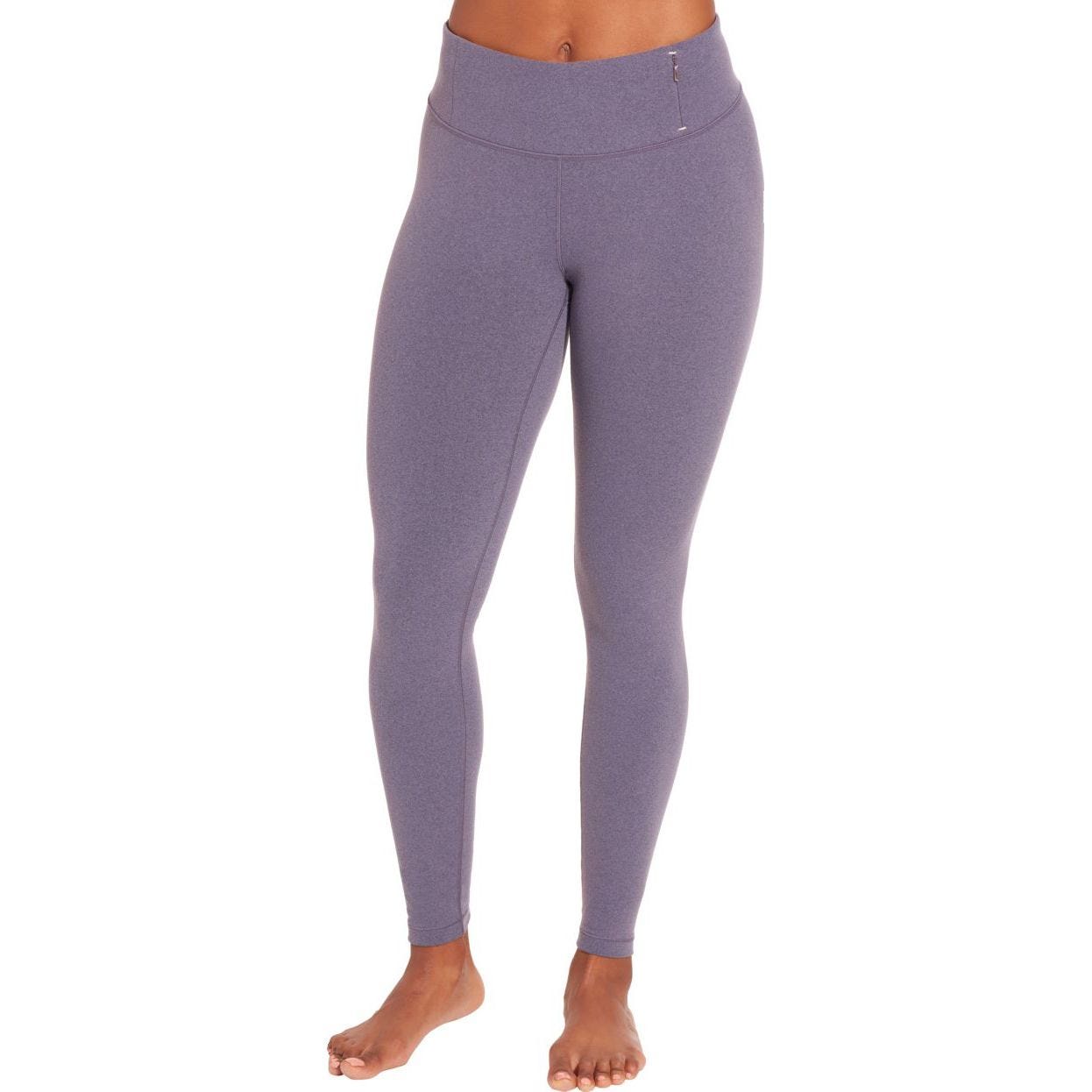 These soft leggings come in four pretty colors, and feature moisture-wicking, antimicrobial fabric. They also feature a hidden zipper pocket at the waistband, so you can stash your keys while you go for run or hit the yoga studio.
Under $100: Saucony Bullet Capri 2.0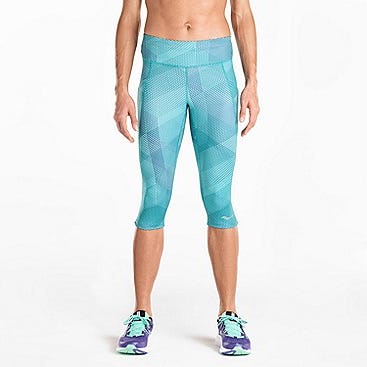 These crop leggings are made of a silky soft stretch fabric that supports and flatters. The wide, compressive, high-rise waistband also makes for an incredibly flattering fit. And there are three (yes, three!) pockets: cargo pockets on each pant leg and a waterproof zippered pocket in the back.
Under $100: Athleta Stash Pocket Tight In Powervita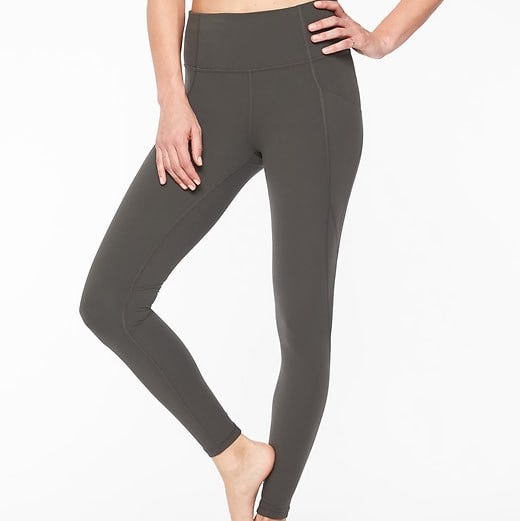 These high-waisted tights come in a bunch of different colors, so it's pretty much impossible to not find one that will work well with your wardrobe. Their two pockets are sleek and hug your body perfectly, so you don't get any weird side sag when they're not in use.
Under $100: Outdoor Voices TechSweat 7/8 Leggings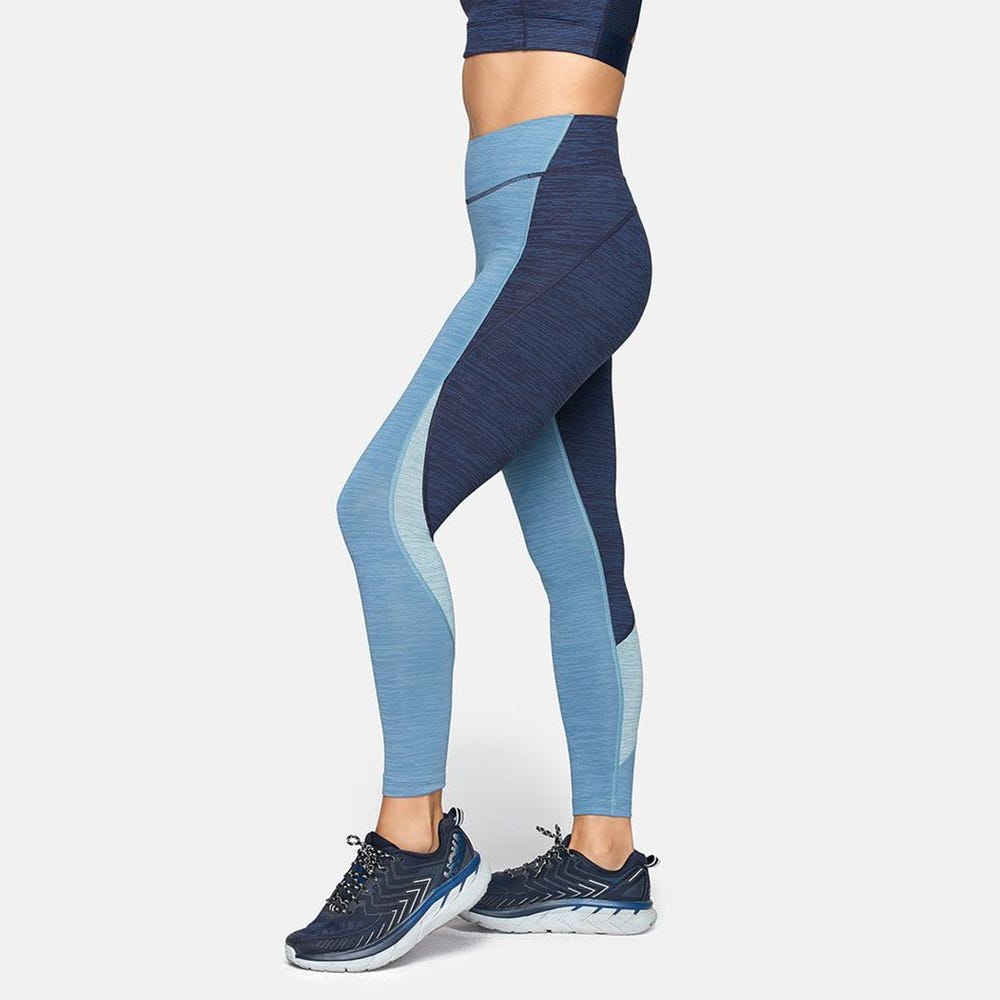 These leggings from Outdoor Voices are lightweight but do a nice job of wicking away sweat when you're breaking one. Plus, the cute colorblock pattern is super flattering. Oh! And they have a waistband pocket designed to store your phone with ease.
Under $150: Sweaty Betty Zero Gravity Legging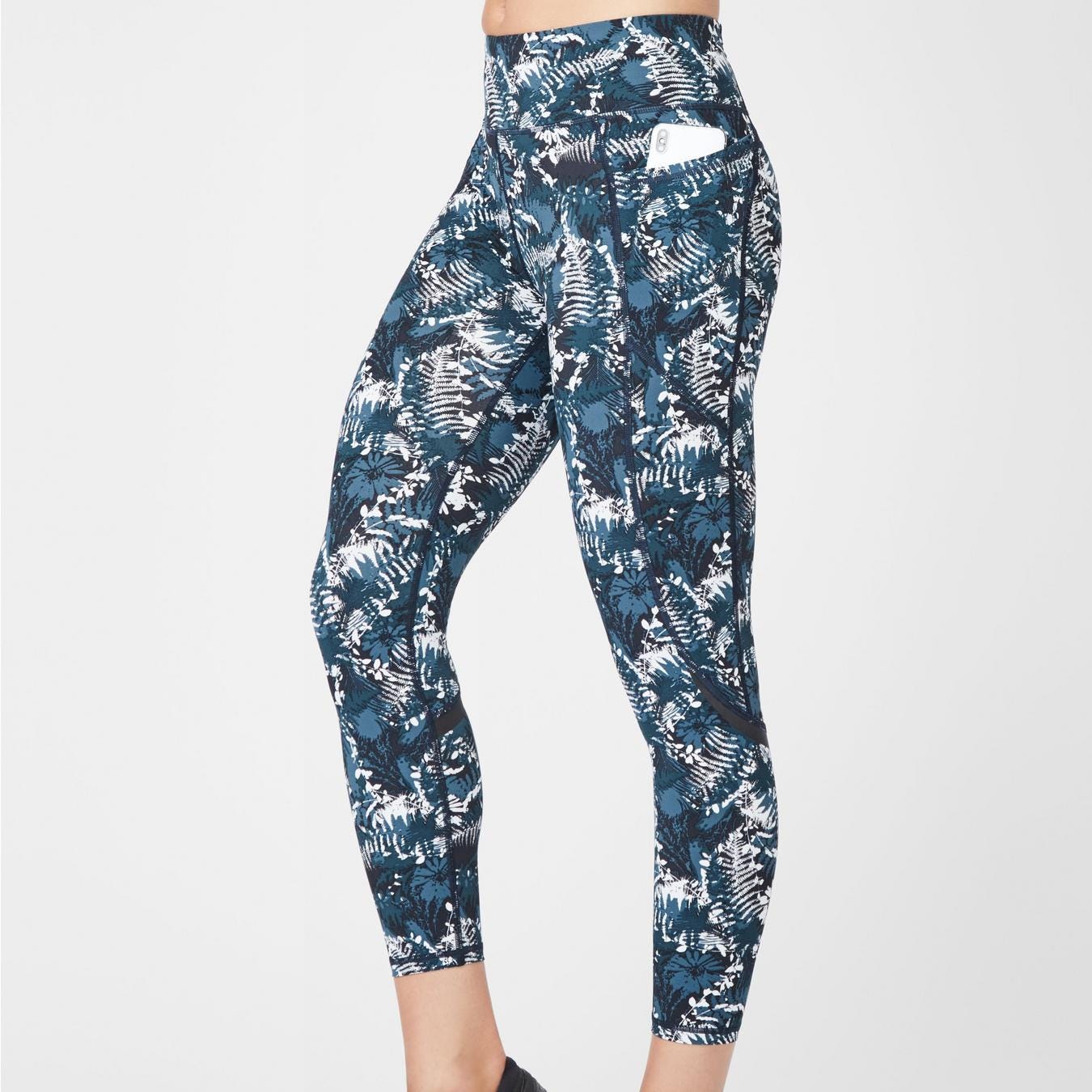 All of Sweaty Betty's leggings have a zippered pocket in the back that's big enough to hold your phone. So they check that box. There are also several options that feature eye-catching, bold prints and a high waist. These will do the job whether you're running, attempting tree pose in yoga, or kicking ass in HIIT.
Under $150: Lululemon Fast and Free Tight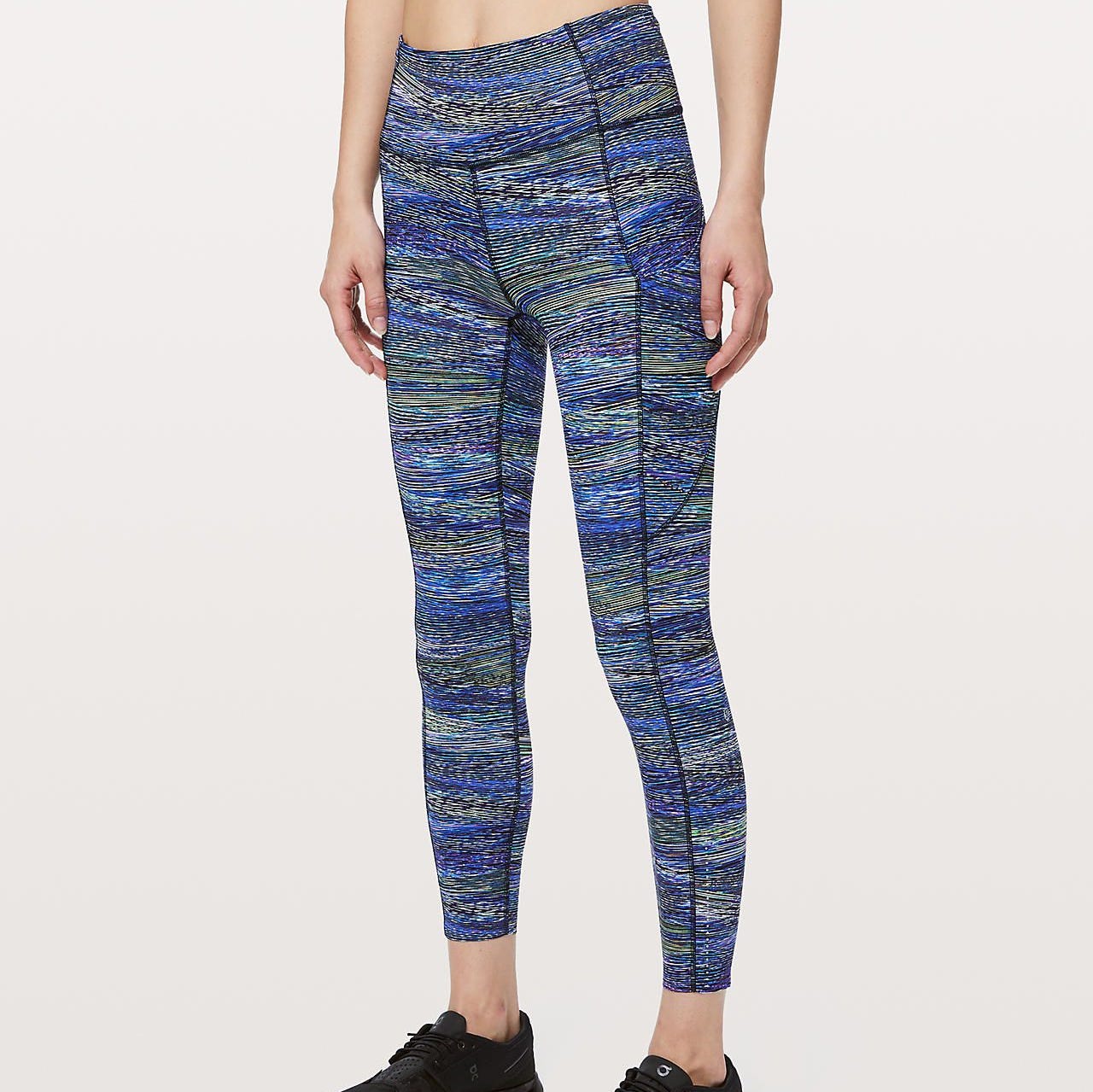 These Fast and Free tights are made with Lululemon's ultra-thin Nulux fabric—which makes you feel like you're nearly naked (but in a good way!). The lightweight material makes them perfect for hot summer runs or a hot yoga class. They also include a stretchy side pocket, which runs all the way from your thigh to your knee—to keep all your valuables nice and secure, even during intense workouts.
Under $150: Wolaco Pier 25 Leggings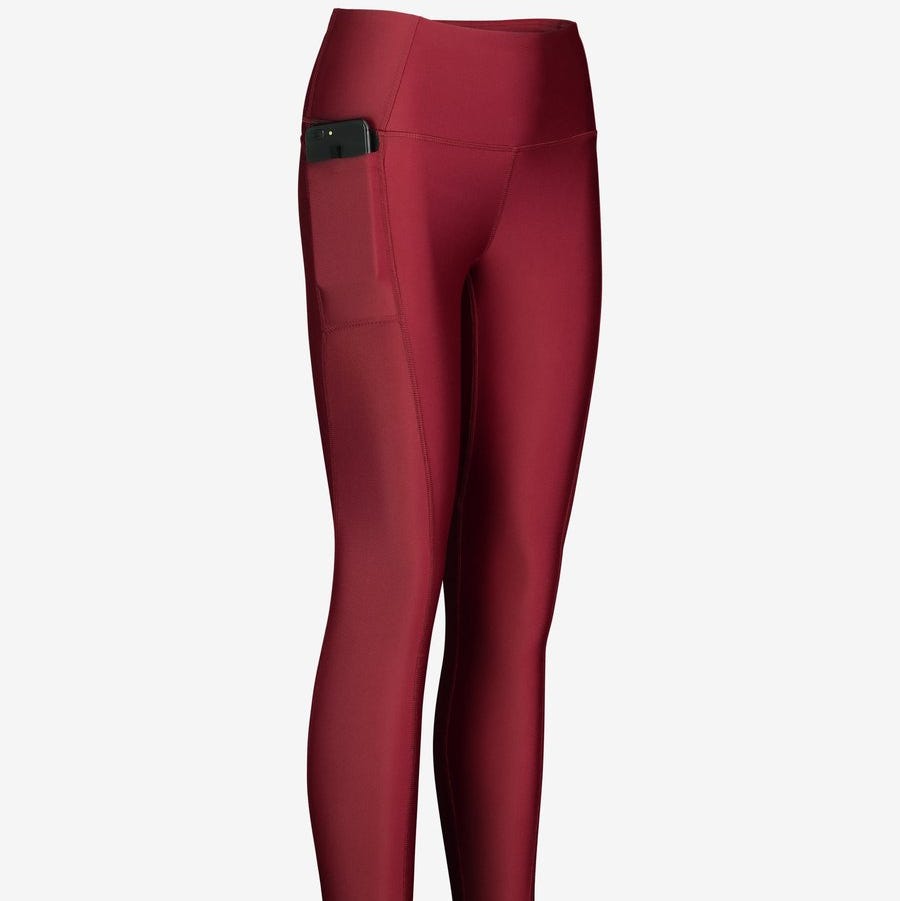 Wolaco is known for their compression shorts for men (which also feature an awesome pocket), but they recently expanded into women's wear to create these awesome leggings. They feature high performance fabric, along with a sweat-proof phone pocket that keeps you totally hands-free during your workouts.
Source: Read Full Article