In a recent study published in the journal Nutrients, researchers explore the potential long-term effects of a ketogenic diet in cancer patients.
Study: Long-Term Effects of a Ketogenic Diet for Cancer. Image Credit: Pixel-Shot / Shutterstock.com
The health benefits of the keto diet
The ketogenic diet is a high-fat and low-carbohydrate diet that has been used as a dietary treatment for certain central nervous system (CNS) diseases, such as refractory seizure syndrome. Previously, researchers have assessed the effects of the ketogenic diet on malignant tumors, with animal studies on mouse models revealing that this diet can improve survival outcomes.
Furthermore, randomized controlled trials (RCTs) in humans with ovarian and endometrial cancer have shown that the ketogenic diet can improve their physical quality of life, as well as reduce both fat mass and blood insulin levels.However, despitee these observations, the potential association between the ketogenic diet and improved overall survival (OS) outcomes in cancer patients has remained controversial due to variations in the study design or lack of generalizability.
About the study
Osaka University Hospital conducted a case-series study to examine the impact of the ketogenic diet on patients with advanced cancer between February 2013 and December 2018. The study involved patients diagnosed with stage IV cancer through histology or cytology, with a performance status of two or less, and were able to consume food orally.
During the first week of the study, study participants followed a very strict carbohydrate restriction of less than 10 grams each day. Carbohydrate intake was limited to 20 g/day for three months starting from the second week.
Patients who wanted to continue the ketogenic diet limited their carbohydrate intake to 30 g/day or less after three months. The patients' progress was continuously observed during and after their adherence to the ketogenic diet. Patient follow-up continued until March 2023.
The primary study outcomes were OS and tumor size three months after following a ketogenic diet using positron emission tomography-computed tomography (PET-CT) imaging. Clinical responses noted one year after initiating the ketogenic diet were considered secondary endpoints.
Keto diet improves survival outcomes
The researchers began the study with 55 patients who met the entry criteria; however, 37 of these patients continued to abide by the ketogenic diet for at least three months and obtained imaging results to assess tumor progression during the study period. The average age of the study cohort was about 56 years at the start of the study.
For the 37 patients who continued to consume a ketogenic diet for over three months, the average starting age was about 55 years, and the follow-up period was about 25 months. Twenty-eight patients died during the follow-up period, thereby resulting in a five-year survival rate of 23.9% or median OS of 25.1 months.
When patients were stratified according to cancer type, eight patients with colon cancer and six patients with lung cancer remained on the keto diet for more than three months. The mean age of these patients at the beginning of the study was 49.3 and 56.7 years, with six and four deaths reported in these patient groups, respectively.
Three-month albumin (Alb), C-reactive protein (CRP), and blood glucose levels were significant predictors of survival in cancer patients three months after beginning the ketogenic diet. Similar results were obtained for the patients' ketogenic diet ABC (KD-ABC) score, which is calculated based on Alb, CRP, and blood glucose levels. More specifically, albumin levels of 4.0 mg/dL or less, blood glucose levels of 90 mg/dL or less, CRP levels of 0.5 mg/dL or less, and a KD score between zero and three correlated with patient outcomes.
Conclusions
The study findings indicate that a ketogenic diet may significantly improve OS among cancer patients. Nevertheless, due to the small size of the current study and its retrospective nature, prospective and controlled trials with larger patient populations are needed in the future. Furthermore, additional research is needed to elucidate the mechanisms by which the ketogenic diet may reduce tumor burden and improve survival outcomes in cancer patients.
Journal reference:
Egashira, R., Matsunaga, M., Miyake, A., et al. (2023). Long-Term Effects of a Ketogenic Diet for Cancer. Nutrients 15(10). doi:10.3390/nu15102334
Posted in: Men's Health News | Medical Research News | Medical Condition News | Women's Health News
Tags: Albumin, Blood, Cancer, Carbohydrate, Central Nervous System, Colon Cancer, Computed Tomography, C-Reactive Protein, CT, Cytology, Diet, Endometrial Cancer, Food, Glucose, Histology, Hospital, Imaging, Insulin, Ketogenic Diet, Lung Cancer, Malignant, Nervous System, Nutrients, Positron Emission Tomography, Protein, Research, Seizure, Syndrome, Tomography, Tumor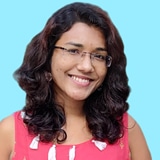 Written by
Bhavana Kunkalikar
Bhavana Kunkalikar is a medical writer based in Goa, India. Her academic background is in Pharmaceutical sciences and she holds a Bachelor's degree in Pharmacy. Her educational background allowed her to foster an interest in anatomical and physiological sciences. Her college project work based on 'The manifestations and causes of sickle cell anemia' formed the stepping stone to a life-long fascination with human pathophysiology.
Source: Read Full Article