In a 2020 World Health Organization (WHO) report, diabetes mellitus was featured as one of the top 10 leading causes of death. Diabetes is a metabolic disease that has certain hereditary predispositions. Early detection of this disease can be aided by developing a deeper understanding of the association between diabetes, particularly type 2 diabetes (T2D), and the gut microbiome.
Study: Variation of butyrate production in the gut microbiome in type 2 diabetes patients. Image Credit: FOTOGRIN / Shutterstock.com
Background
Omics eBook
Compilation of the top interviews, articles, and news in the last year.
Download a free copy
T2D, which accounts for over 90% of all diabetes cases, entails the poor processing of insulin by cells. This disease can lead to diabetic foot, as well as damage to the kidneys and eyes, cardiovascular disease, and even death. Some of the risk factors for the development of T2D include obesity, lack of exercise, and diet.
The intestine is often referred to as the control center of the body, as it plays a crucial role in both digestion and supporting the immune system. The intestinal microbiota is a complex composite of bacteria, fungi, and viruses, with bacteria accounting for the largest share. The microbiome composition varies with factors, such as lifestyle, environment, age, and gender.
Short-chain fatty acids (SCFAs), particularly butyrate, which is produced by various bacteria, are particularly important for the microbiome. Butyrate-producing bacteria frequently belong to the families Lachnospiraceae and Ruminococcaceae. Butyrate not only strengthens the intestinal barrier, but also regulates immune functions, ensures the functionality of intestinal cells, and controls metabolic processes.
Recent research has established correlations between T2D and the gut microbiome; however, causality has yet to be established. With more research, existing correlations can be deepened and confirmed, which will likely support the development of new therapies to treat T2D.
About the study
The data for this study was provided by BIOMES NGS GmbH, which included information on the microbiome and individual lifestyle characteristics such as height, weight, age, and diet, to name a few.
For the microbiome profile, sequenced bacterial 16S ribosomal DNA (rDNA) was used to deduce normalized counts per taxonomic level. Next-generation sequencing (NGS) was performed to analyze microbial DNA from stool samples.
Overall, 946 microbiome profiles of 272 T2D patients and 674 healthy individuals were studied. There was no significant difference in nutrition between the two groups; however, healthy individuals participated in slightly more sports than the T2D group.
Any significant differences between the groups were determined using a Student's t-test.
Study findings
Significant differences were observed in the two groups in terms of Shannon entropy, alpha diversity measures, and inverse Simpson correlation.
The diversity of the gut microbiome in T2D patients was lower than in the control group, which is consistent with previous studies. Blautia, Bacteroides, Lachnoclostridium, and Prevotella had an increased presence in the T2D group as compared to the control group. The opposite was observed with regard to other significant genera.
Lachnoclostridium was more abundant in the microbiome profiles of T2D patients; however, more research is needed to establish this bacterium as a marker for the disease.
Bacteroides and Prevotella are propionate producers. Notably, propionate is a SCFA that is frequently associated with a healthy status of the microbiome.
The T2D group exhibited a significant reduction in Alistipes, Anaerostipes, and Ruminococcus. Conversely, healthy controls exhibited high levels of Ruminococcus and Anaerostipes. Roseburia, Lachnospira, Faecalibacterium, and Coprococcus, which are producers of butyrate, were similarly reduced in the T2D group.
Reduced Subdoligranulum levels were also observed in T2D patients. Since Subdoligranulum is associated with butyrate production, its reduction likely has a negative effect and can be considered a characteristic feature of T2D.
In the T2D group, Fusicatenibacter, Agathobacter, Butyricicoccus, and Marvinbryantia levels were also lower. All of these genera produce butyrate but have not been associated with T2D. However, since their reduction leads to obesity and the development of various diseases, these bacteria could potentially be used to construct a profile for the detection of T2D.
Conclusions
In the future, more research is needed to verify potential associations between the microbiome composition with T2D, as well as other diseases or lifestyles. Additional pathway analyses are also needed, which may similarly provide important information used in the development of future diagnostic and therapeutic approaches to T2D.
Journal reference:
Siptroth, J., Moskalenko, O., Krumbiegel, C. et al. (2023). Variation of butyrate production in the gut microbiome in type 2 diabetes patients. International Microbiology . doi:10.1007/s10123-023-00324-6
Posted in: Medical Science News | Life Sciences News | Medical Research News | Medical Condition News | Disease/Infection News
Tags: Bacteria, Cardiovascular Disease, Diabetes, Diabetes Mellitus, Diabetic Foot, Diagnostic, Diet, Digestion, DNA, Exercise, Fatty Acids, Foot, fungi, Immune System, Insulin, Metabolic Disease, Microbiome, Nutrition, Obesity, Research, Short-Chain Fatty Acids, Type 2 Diabetes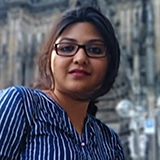 Written by
Dr. Priyom Bose
Priyom holds a Ph.D. in Plant Biology and Biotechnology from the University of Madras, India. She is an active researcher and an experienced science writer. Priyom has also co-authored several original research articles that have been published in reputed peer-reviewed journals. She is also an avid reader and an amateur photographer.
Source: Read Full Article