In a recent study published in the Nutrients Journal, researchers explored the regulation of gut microbiota via a two-phase and low-calorie diet among obese persons.
Study: Modulation of Gut Microbiota through Low-Calorie and Two-Phase Diets in Obese Individuals Image Credit: sdecoret/Shuttertsock.com
Background
The gut microbiota (GM) involves a complex microbial community of fungi, bacteria, parasites, and viruses that exist symbiotically in the human gastrointestinal tract. The GM performs several physiological roles that facilitate intestinal homeostasis.
It involves many biological processes, including nutrient extraction, immunity, metabolism, and biosynthesis of folate, vitamins, biotin, riboflavin, lipids, and amino acids.
GM metabolic activity is associated with the development of obesity through increased fat deposition, elevated intestinal permeability, and low-grade inflammation.
About the study
In the present study, researchers performed two dietary interventions involving a two-phase and a low-calorie diet for eight weeks in a cohort of obese people.
The study cohort involved 38 obese volunteers enrolled following a screening visit in Southern Italy. One cohort, including 19 persons, was exposed to a low-calorie diet for eight weeks, involving 1,800 kcal/day.
A second group, including 19 persons, was subjected to a diet plan in two four-week phases. The first phase is a ketogenic diet, and the second is a low-calorie diet, during which low-in-sugar food items like wheat fiber, resistant starch, lupine protein, inulin, coconut oil, and modified wheat gluten were used.
The second phase also involved a transitional nutritional plan, including rice, fruit, whole-grain bread, and legumes.
The team employed a balanced nutritional diet plan in both diet plans that lowered caloric consumption by retaining components that offered adequate proportions of lipids, carbohydrates, minerals, vitamins, and proteins.
The two diet cohorts were also administered Probactiol human milk oligosaccharide (HMO) COMBI consisting of Bifidobacterium lactis Bi-07, Lactobacillus acidophilus, Vitamin A and D3, threonine, and 2'-o-fucosyllactose.
Anthropometric estimations such as body weight, height, abdominal circumference, muscle mass, and fat mass were obtained at baseline and posy-diets.
Fecal specimens were collected at the baseline and eight weeks after the beginning of the diet plan. The team also extracted microbial deoxyribonucleic acid (DNA) from the fecal samples.
Results
The team noted no remarkable differences in the anthropometric estimates after eight weeks of adopting the low-calorie diet, even though there was a trend of all estimated parameters reducing after the diet.
Furthermore, a statistically considerable reduction was observed in the abdominal circumference after the two-phase diet. A pattern toward reduction was also noted for all the other parameters.
Concerning the clinical parameters, the persons adopting the low-calorie diet revealed no alterations in cholesterol, glycemia, insulin, cortisol, total triglycerides, and glycated hemoglobin values.
The team also observed comparable findings in persons who adopted the two-phase diet, except their insulin levels were reduced considerably after the diet.
Coproculture assessment revealed the predominance of Bifidobacteria and Lactobacilli in the growth media, along with Clostridia and Bacteroides. Additionally, Akkermansia municiphila was detected in some fecal specimens.
The team also noted that the average number of operational taxonomic units (OTUs) in the low-calorie diet was 104 ± 40 per sample in the baseline cohort and 97 ± 36 per sample in the diet group. On the other hand, the average OTUs in the two-phase diet was 134 ± 37 per sample in the baseline group and 129 ± 47 per sample in the diet group.
The assessment of the comparative abundance of OTUs for the diets examined revealed almost 120 and 122 remarkably different OTUs post-low-calorie and two-phase diets, respectively.
The team also noted that in the low-calorie diet, the Proteobacteria phylum decreased while the Verrucomicrobia phylum increased after the diet. Additionally, Firmicutes, Bacteroidetes, and Actinobacteria showed great variability post-two-phase diet.
The Shannon index, which assesses Alpha diversity, was higher for the low-calorie diet and lower for the two-phase diet than the baseline cohorts. Also, concerning Beta diversity, no significant findings were noted for the low-calorie and the two-phase diets.
Furthermore, examining all the participants' gut microbiota at baseline displayed alterations of over a 1.5-fold ratio in bacterial abundance compared to baseline. The low-calorie diet increased Verrucomicrobia and a reduction in Proteobacteria, while the two-phase diet enriched Verrucomicrobia and Bacteroidetes and reduced Proteobacteria levels.
Conclusion
The study findings showed that adopting particular nutritional interventions related to the consumption of effective probiotics could alter gut microbiota structure in only eight weeks.
In particular, the enrichment of Bacteroidetes phyla and an alteration in Firmicutes and Bacteroidetes ratio toward non-obesity levels support the adoption of two-phase diets in effectively restoring gut microbial balance in obese persons.
Therefore, the findings prove that a targeted nutritional intervention and probiotics can make gut microbiota composition favorable and balanced to achieve ideal conditions often compromised by obesity.
Journal reference:
Carelli, L. et al. (2023) "Modulation of Gut Microbiota through Low-Calorie and Two-Phase Diets in Obese Individuals", Nutrients, 15(8), p. 1841. doi: 10.3390/nu15081841. https://www.mdpi.com/2072-6643/15/8/1841
Posted in: Medical Science News | Medical Research News | Healthcare News
Tags: Bacteria, Bread, Cholesterol, Clostridia, Coconut, Cortisol, Diet, DNA, Food, Fruit, fungi, Gastrointestinal Tract, Gluten, Glycated hemoglobin, Glycemia, Hemoglobin, immunity, Inflammation, Insulin, Ketogenic Diet, Lactobacillus, Lipids, Metabolism, Minerals, Muscle, Nutrients, Obesity, Probiotics, Protein, Threonine, Vitamin A, Vitamins, Wheat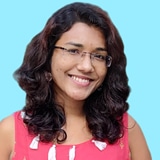 Written by
Bhavana Kunkalikar
Bhavana Kunkalikar is a medical writer based in Goa, India. Her academic background is in Pharmaceutical sciences and she holds a Bachelor's degree in Pharmacy. Her educational background allowed her to foster an interest in anatomical and physiological sciences. Her college project work based on 'The manifestations and causes of sickle cell anemia' formed the stepping stone to a life-long fascination with human pathophysiology.
Source: Read Full Article