Driving forces behind the FemTech revolution
How can FemTech companies affect the healthcare industry?
Leading FemTech companies
References
Further reading
---
In 2016, the term "FemTech" was first coined by Danish entrepreneur Ida Tin, co-founder of a women's menstruation tracking app, Clue. The term gained immense popularity quite rapidly in the healthcare industry. Within a few years, "FemTech" has grown significantly and now includes a wide range of technology-based products and solutions for female customers.
Driving forces behind the FemTech revolution
FemTech companies are largely technology-based, consumer-centric companies that provide solutions regarded issues related to women's health, excluding biopharma and incumbent medical devices.
Women's health presents significant business opportunities for companies, stakeholders, and investors. This is because around 80% of customers who purchase health and wellness products are women. According to McKinsey & Company, a global management consulting firm, "Women are not just consumers, but the primary healthcare decision-makers for themselves and often for their families."
The main focus of FemTech companies is to develop solutions for varied areas, such as fertility, maternal health, menopause, menstrual health, pelvic and sexual health, and contraception. Additionally, some FemTech products also provide solutions for conditions that affect women differently than men. These conditions could be quite wide-ranging, including osteoporosis and cardiovascular disease.
McKinsey & Company stated that public awareness, the formation of new companies, and fund availability have led to a surge in the production of healthcare products, particularly those designed for women. They have estimated the current market size of FemTech to be between $500 million and $1 billion and predicted that the market would grow even further.
How can FemTech companies affect the healthcare industry?
Although the FemTech revolution is still in its infancy, it can potentially disrupt the healthcare industry. For instance, companies like Tia (virtual clinic) and The Pill Club (prescription delivery service) use technology such that women can access care in a more consumer-centric manner.
Many FemTech companies have broken the century-old stigma on topics related to menstrual and sexual health and pelvic care. For instance, Rosy Wellness addresses the sexual health of women, Thinx is related to menstrual health, Elvie with pelvic care, and Elektra Health is associated with menopause. These companies provide an open platform for discussions and conduct campaigns on the above-mentioned less-discussed topics.
FemTech companies, such as Modern Fertility, offer an at-home diagnostic facility, and Bloomlife provides wearables and tracking apps to empower customers with knowledge and resources to make informed decisions related to their health. These devices enable women to take better care of their health.
Importantly, FemTech companies have also focussed on delivering culturally sensitive and tailored care. For example, FOLX Health, HUE, and Kasha provide solutions tailored for sub-populations, including LGBTQ+, women in low-middle-income countries, and Black women.
Leading FemTech companies
According to McKinsey, more than 70% of FemTech companies are founded by women. FemTech is associated with a more inclusive and gender-aware healthcare system with immense potential to create job opportunities for female founders, investors, inventors, and physicians.
Women leading the healthcare landscape could offer better healthcare opportunities to society. PitchBook Data Inc., a SaaS company that provides private market data, stated that 821 companies were leading the FemTech space as of January 2022. A total of 2,819 investors have invested around $16.24 billion in these companies. Some of the leading FemTech companies are discussed below:
Flo Health
Flo Health is a menstrual tracking app founded in 2015 by Belarusian co-founders Dmitry Gurski and Yuri Gurski. According to the latest report, the app tracked around one billion menstrual cycles, and 27.7 million women got pregnant while using Flo Health. This app is utilized by 200 million females between the ages of 15 and 49 to manage their menstruation cycles. In 2017, machine learning was integrated for the accurate prediction of periods.
Clue
Clue is a mobile fertility tracking app associated with accurately tracking women's menstrual cycle. This app empowers every woman to make informed decisions regarding their sexual and reproductive health. At present, over 12 million people from 190 countries have installed the app. It has also attracted more than $44.78 million in funding. Recently, Clue has launched a partnership with L'Oréal to explore the relationship between skin health and menstrual cycles.
Progyny
Many employers do not realize that many employees might require fertility and family-building services, including adoption and surrogacy. Progyny is the first fertility benefits company that works with employers to help them provide fertility benefits to their employees. It helps create programs that can easily fit into the existing benefit packages. Progyny serves women and members of the LGBTQ+ community, fulfilling their dreams of becoming parents.
Natural Cycles
Naturals Cycles is the first birth control app approved by the U.S. Food and Drug Administration. This app provides an individual's unique menstrual cycle pattern with tailored insights. Natural cycles help women with their goal of preventing pregnancy or planning pregnancy. This app is powered by an algorithm that determines the fertility status in accordance with basal body temperature. This is because the body temperatures fluctuate during the menstrual cycle, which can be used to detect ovulation and identify the fertile window.
Maven Clinic
Maven Clinic is a virtual clinic that provides services to women and families. Although this company initially focussed on only providing maternity care, it has extended its service to meet women's needs at different stages of their reproductive cycle. To date, Maven Clinic has supported around 10 million families from 175 countries.
References
The dawn of the FemTech revolution. (2022) McKinsey & Company. [Online] Available at: https://www.mckinsey.com/industries/healthcare-systems-and-services/our-insights/the-dawn-of-the-femtech-revolution
What is FemTech Revolution? (2022) Innovationedge. [Online] Available at: https://innovationedge.com/2022/03/21/what-is-the-femtech-revolution/
Jaramillo, E. (2020) Femtech in 2020: Investors Share Trends And Opportunities In Women's Health Technology. [Online] Available at: https://www.forbes.com/sites/estrellajaramillo/2020/01/08/femtech-2020-investors-trends-and-opportunities-in-womens-health-technology/?sh=7ed756d97d54
A New Feminist Wellness. (2018) Global Wellness Trends. [Online] Available at: https://www.globalwellnesssummit.com/trendium/the-femtech-revolution/
Burn-Callander, R. (2017) The Telegraph. Waking up to women's needs: the femtech revolution. [Online] Available at: https://www.telegraph.co.uk/business/sme-home/femtech-revolution/
Further Reading

All Women's Health Content
HIV, AIDS and Women's Health
The Global Health Problem of Violence Against Women
The Role of Testosterone in Women's Health
Last Updated: Apr 11, 2023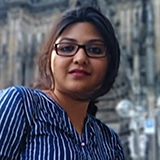 Written by
Dr. Priyom Bose
Priyom holds a Ph.D. in Plant Biology and Biotechnology from the University of Madras, India. She is an active researcher and an experienced science writer. Priyom has also co-authored several original research articles that have been published in reputed peer-reviewed journals. She is also an avid reader and an amateur photographer.
Source: Read Full Article