Introduction
What are endocrine disruptors?
How may endocrine disruptors enter the human body?
What are the effects of endocrine disruptors on health?
Impact on the reproductive system
Impact on the adrenal gland
Impact on the thyroid gland
Impact on the pituitary gland
Endocrine disruptors and endocrine malignancies
References
Further Reading
---
Endocrine disruptors are natural or artificial chemicals that interfere with the body's endocrine system. The endocrine system includes a number of glands and organs that synthesize, store, and secrete hormones. Endocrine disruptors can induce various health conditions, including developmental, reproductive, neurological, and immunological disorders.
What are endocrine disruptors?
More than 1,000 chemicals have been identified in the environment with potent endocrine-disrupting abilities. These include pesticides, fungicides, industrial chemicals, plasticizers, nonylphenols, metals, pharmaceutical agents, and phytoestrogens.
According to the US Environmental Protection Agency (EPA), any exogenous chemical that may affect the synthesis, transport, metabolism, and elimination of endogenous hormones can be defined as an endocrine disruptor.
Based on the origin, endocrine disruptors can be categorized as industrial (polychlorinated biphenyls), agricultural (pesticides), pharmaceutical (parabens), and residential (bisphenol A). In addition, heavy metals including lead, mercury, cadmium, and arsenic can be considered endocrine disruptors.
How may endocrine disruptors enter the human body?
Endocrine disruptors primarily enter the human body by ingestion (food/water intake), inhalation, or direct skin exposure. The majority of these chemicals are lipophilic and thus, accumulate in the adipose tissue. This results in a very long half-life of these chemicals in the body.
The timing of exposure is an important parameter in determining the exact impact of endocrine disruptors in humans. In most cases, the effects develop gradually and manifest in later life stages. In some people, these chemicals do not induce any obvious consequences.
What are the effects of endocrine disruptors on health?
Endocrine disruptors can influence the functionality of the endocrine system by changing the normal levels of hormones, by mimicking the functions of endogenous hormones, or by altering the production of hormones.
Endocrine disruptors mimic the functions of endogenous hormones by directly binding and activating a wide range of hormone receptors, including estrogen receptors, androgen receptors, glucocorticoid receptors, thyroid hormone receptors, and retinoid X receptor.
Impact on the reproductive system
Since most of the endocrine disruptors are able to mimic sex hormones, the highest adverse impact has been observed on the reproductive system. by interfering with sex steroid hormones, endocrine disruptors can significantly affect fetal development. Among various disruptors, synthetic estrogens, phytoestrogens, pesticides, plasticizers, and industrial chemicals exhibit strong anti-androgenic and weak estrogenic properties.
During the development of the ovaries in animals, endocrine disruptors have been found to interfere with follicle formation, meiosis, and vitality. During the early postnatal period, these chemicals may alter the genetic transcription of somatic cells, which in turn may delay the onset of puberty.
Exposures to endocrine disruptors can cause fertility problems in both men and women. Studies have linked endocrine disruptor exposure with testicular hypotrophy, polycystic ovary, testicular dysgenesis syndrome, and hormone-sensitive ovarian and testicular cancers.
Impact on the adrenal gland
High blood flow and high amounts of fatty acids (lipophilic) make the adrenal gland a suitable target for endocrine disruptors. Studies investigating the effect of these chemicals on the hypothalamus-pituitary-adrenal axis have highlighted the possibility of disrupted steroid hormone synthesis and metabolism. Specifically, endocrine disruptors have been found to impair adrenal steroidogenesis by modulating the functions of aromatase, 5-α reductase, and hydroxysteroid dehydrogenases.
Impact on the thyroid gland
Certain endocrine disruptors, including perchlorate and thiocyanate, have been found to affect iodine absorption by inhibiting the sodium-iodide symporter channel. This results in impaired biosynthesis of thyroid hormones.
The common sources of perchlorate include explosives, airbags, fertilizers, and some food items (milk, egg, fruits, and vegetables). Cigarette smoke is a potent source of thiocyanate. A study involving pubertal participants has shown that exposures to perchlorate, thiocyanate, and nitrates cause a marked reduction in free thyroxine levels.
Impact on the pituitary gland
Many endocrine disruptors directly act on the diencephalic system by mimicking the functions of neurotransmitters. This subsequently affects the hypothalamus–pituitary-gonadal axis and induces a number of consequences, including delay in puberty onset and disruption of the circadian system.
Certain endocrine disruptors, such as estrogenic chemicals, have been found to increase the synthesis and secretion of pituitary hormones, including prolactin and thyroid-stimulating hormone (TSH). This subsequently increases the risk of breast and thyroid cancers. In addition, there is evidence suggesting the role of estrogenic chemicals in the development and progression of pituitary gland cancer.
Endocrine disruptors and endocrine malignancies
There is ample evidence suggesting that endocrine disruptors increase the risk of testicular, prostate, thyroid, and breast cancers. These endocrine disruptors include Fungicides, pesticides, polybrominated diphenyl ethers (PDBE), organochlorides, polychlorinated biphenyl (PCB), dichlorodiphenyltrichloroethane (DDT), dichloro-diphenyl-dichloroethylene (DDE), arsenic, and cadmium.
Occupational exposure to pesticides and biocides has been associated with a significantly increased risk of thyroid cancer. The risk is more pronounced in men. Similarly, exposures to PCB, dioxins, cadmium, phytoestrogens, diethylstilbestrol (DES), furans, ethylene oxide have been found to increase the risk of breast cancer. Regarding prostate cancer, arsenic, cadmium, PCB, and pesticides have been identified as possible contributors.
Endocrine disruptors are everywhere and affect everyone: From Hormone-Altering Chemicals
References
Endocrine disruptors. 2021. National Institute of Environmental Health Sciences. Available at: https://www.niehs.nih.gov/health/topics/agents/endocrine/index.cfm
Yilmaz, B. (2020). Endocrine disrupting chemicals: exposure, effects on human health, mechanism of action, models for testing and strategies for prevention. Reviews in Endocrine and Metabolic Disorders. https://pubmed.ncbi.nlm.nih.gov/31792807/
Lauretta, R. (2019). Endocrine Disrupting Chemicals: Effects on Endocrine Glands. Frontiers in Endocrinology. https://www.frontiersin.org/articles/10.3389/fendo.2019.00178/full#B27
Fujimoto, N. (2001). Effects of endocrine disruptors on the pituitary gland. Journal of Toxicologic Pathology. https://www.jstage.jst.go.jp/article/tox/14/1/14_1_65/_pdf
Further Reading
All Hormone Content
What are Hormones?
Hormones as a Signal
Hormone Interactions with Receptors
Physiology of Hormones
More…
Last Updated: May 30, 2022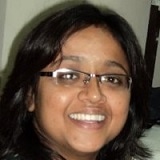 Written by
Dr. Sanchari Sinha Dutta
Dr. Sanchari Sinha Dutta is a science communicator who believes in spreading the power of science in every corner of the world. She has a Bachelor of Science (B.Sc.) degree and a Master's of Science (M.Sc.) in biology and human physiology. Following her Master's degree, Sanchari went on to study a Ph.D. in human physiology. She has authored more than 10 original research articles, all of which have been published in world renowned international journals.
Source: Read Full Article