Sex toys are supposed bring you oodles and oodles of pleasure. But—bad nookie news alert!— store 'em wrong, and they could bring you infection and irritation.
Don't read it wrong: The infection and irritation risk isn't from the sex toys themselves. Assuming you're using one made from a body-safe material (silicone, stainless steel, ABS plastic, and glass), your pleasure product isn't gonna hurt your private parts. The risk comes from the drawer dust and pet hair that probs takes up residence on your toys between uses. Yikes. Not only is this bad for the health of your bits, but according to Lisa Finn, a sex educator at sex toy mecca Babeland, it's sub-optimal for the health of your toys, too. "For starters, getting lint and dog hair off silicone toys is a pain in the butt," she says.
Beyond that, leaving your toys exposed to these air particles also leaves them exposed to humidity and heat. Ultimately, "how you store your toy can impact how long it lasts, its motor life, and how it feels," she says. The move, according to Finn, is to clean your sex toy after using it, dry it c-o-m-p-l-e-t-e-l-y, then store it in a bag or box to keep them safe.
Protection aside, good sex toy storage is also imperative for keeping your space neat. After all, once you add the sex toys on your wishlist to your current collection of oral sex simulators, butt plugs, and bullet vibes (just me?), you won't be able to fit all those goodies into one drawer. Instead, check out these 13 sex toy storage tools, bags, and boxes for your best bed buddies.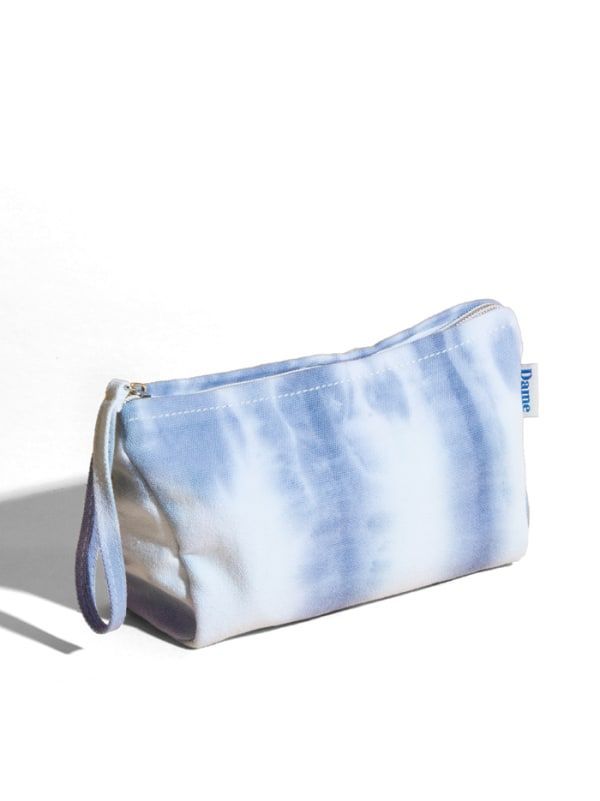 Your sex toys may have evolved from the 1970s (#bless), but that doesn't mean your pleasure product pouch needs to. More spacious than it looks, this tie-dye diddie is 8.5 inches wide and 6 inches tall. In other words: too small for your wand vibe, but the perfect fit for your strap-on kit and anal sex toy collection. Due to the zipper, "it's a good storage for any sex toy with a remote control that you don't want to lose," adds Finn.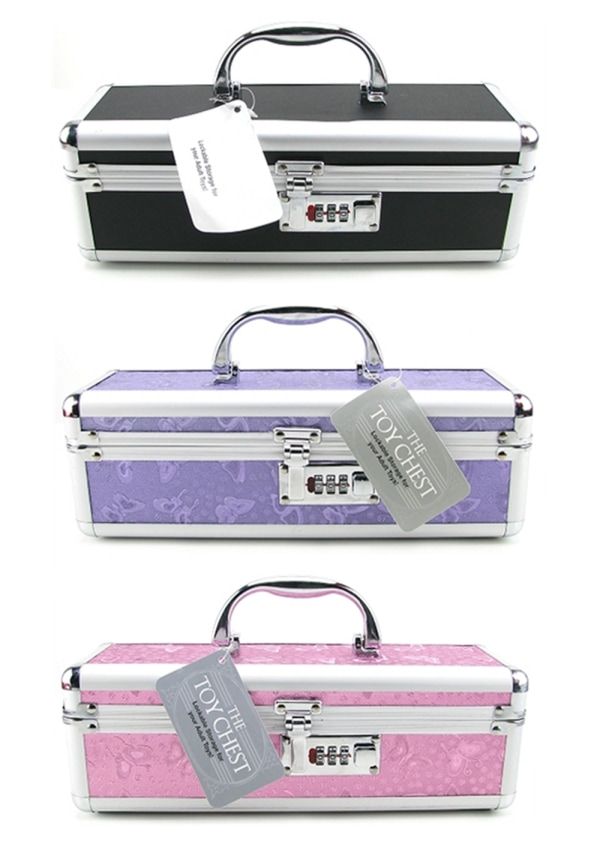 If you've got kiddos, nosy roommates, or a detective kink, this lockable box is a good option. About the size of a sneaker shoebox, this chest can store a decent amount of toys! But the best part? Rather than using a key to open and close the drawer, you just need a numerical code. "Not having to worry about where you put the key is a huge benefit," says Finn.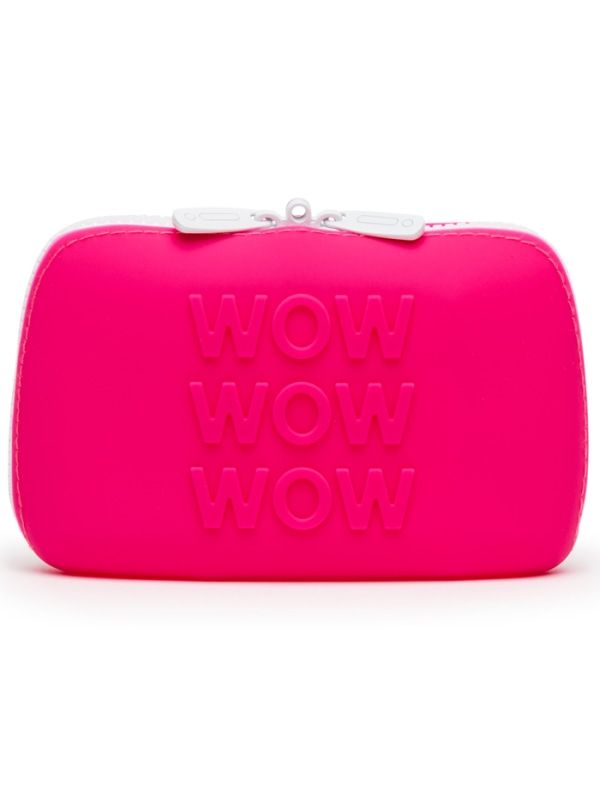 What feels like a sex toy, but stores like suitcase? This Happy Rabbit Silicone Storage Case. It looks like those old-school, hard-cover pencil cases you used in fifth grade, but this cutesy case is the ideal place to store your lubes, CBD arousal oil, barriers, wipes, and batteries. Available in three sizes—small, medium, and large—and three colors, there's an option to fit every pleasure-seeker's needs.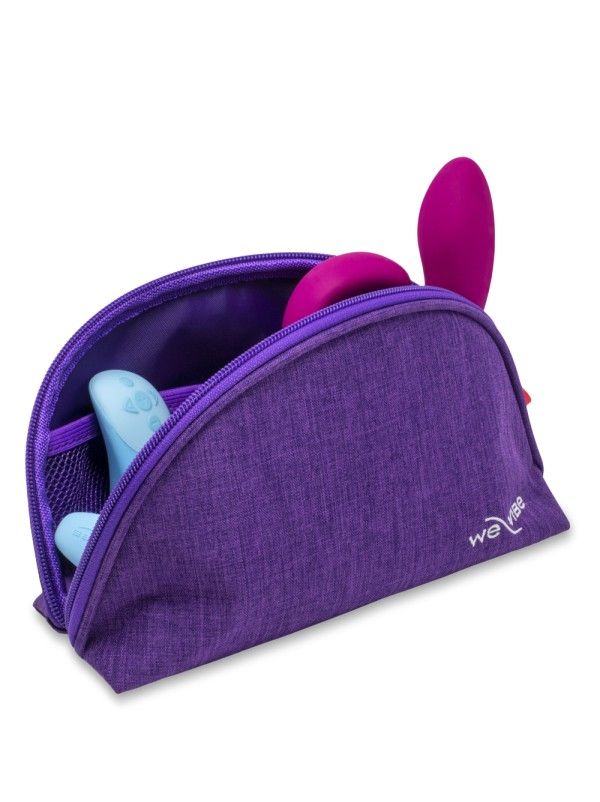 The We-Vibe Travel Purse is the little black dress of sex toy storage: Simply, classic, and good for most (s)experiences. "It's a storage purse that's great for storing cords, remotes, and smaller toys," says Finn. Good thing, considering nothing gets in the way of a sex sesh quite like a cord mishap.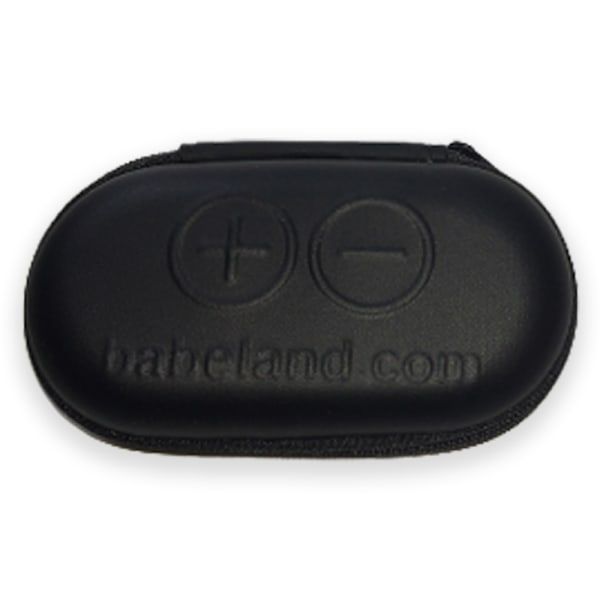 Travel fiends, this one's for you. Made from plastic, the Babeland Keeper Case looks like a Beats storage box. But with multiple mesh dividers and zippered compartments, this case is a great way to put your travel vibrator, travel-sized lube, and charging cord all in one easy-to-pack place.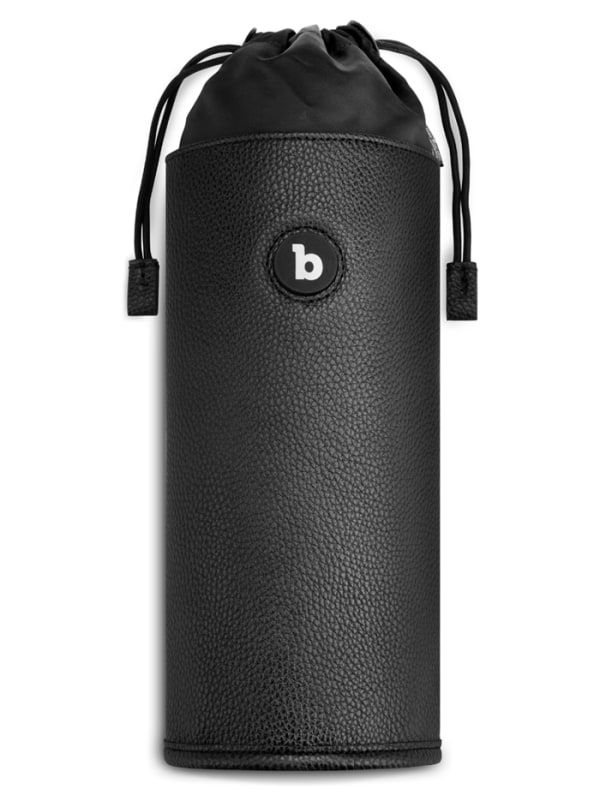 You know you can clean a sex toy. But did you know you can also sterilize it? Yup, with the help of this USB-powered, travel bag. "The UV Sterilizer Pouch fits toys up to 10 inches in height, and it sterilizes them in three minutes," says Finn. "After the toy is sterilized, you clean it and leave it in the pouch."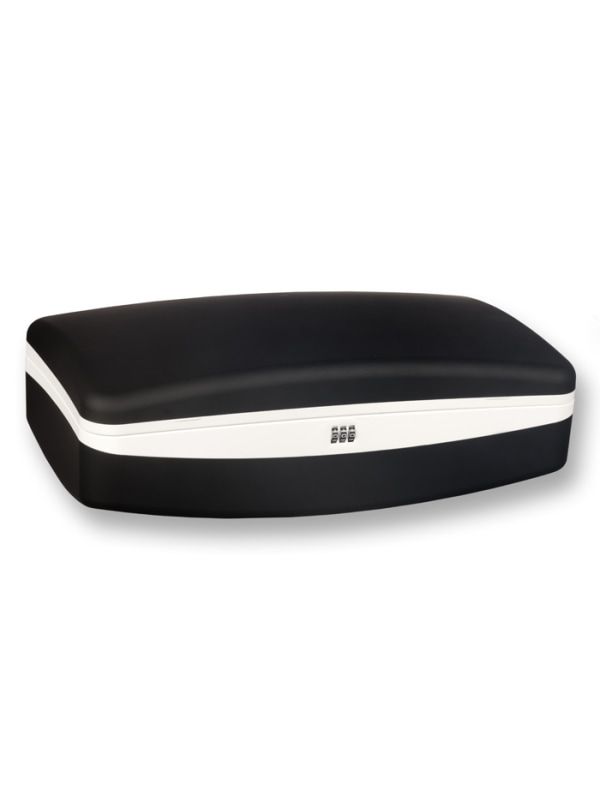 This discreet two-bird-one-stone case locks *and* sanitizes. It looks like a tanning bed for your sex toys, but for good reason: It uses ultraviolet light to safely de-germify your playthings. Best part? You can fit three to four toys in there, easy.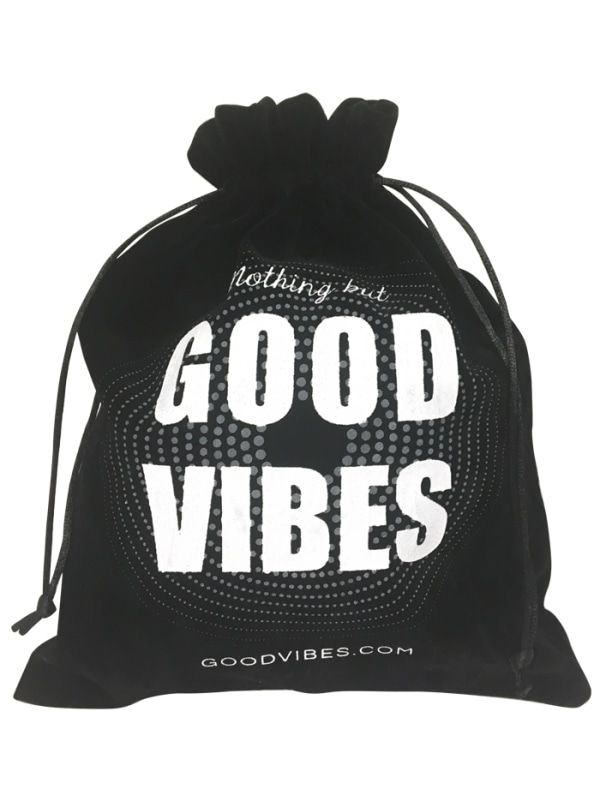 "A simple drawstring bag is the perfect place to keep a toy you don't want to get dust or dog hair on," says Finn. So, like, every toy ever…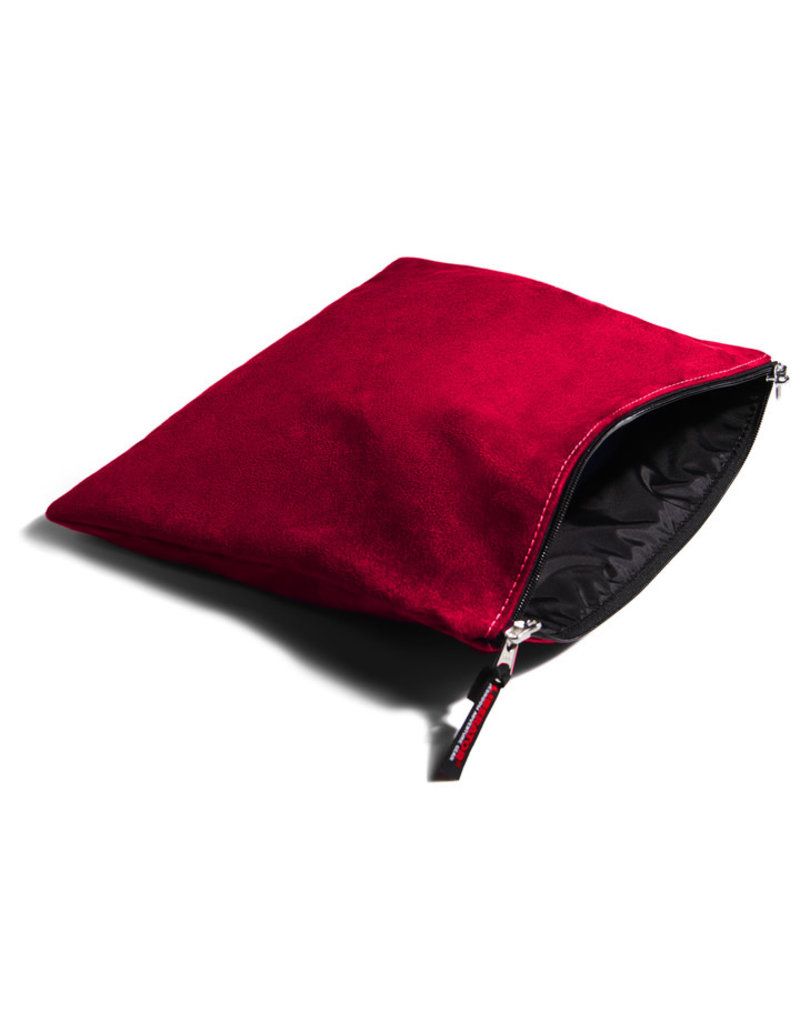 Soft, supple, and spill-resistant, the outer layer of the Zappa Bag is made of microsuede while the inside is lined with water-resistant nylon. At 13.5 inches long, this is one of the few bags that can fit wand vibrators like the Le Wand and Hitachi Wand. Plus, she's red. (Sexy can I?!)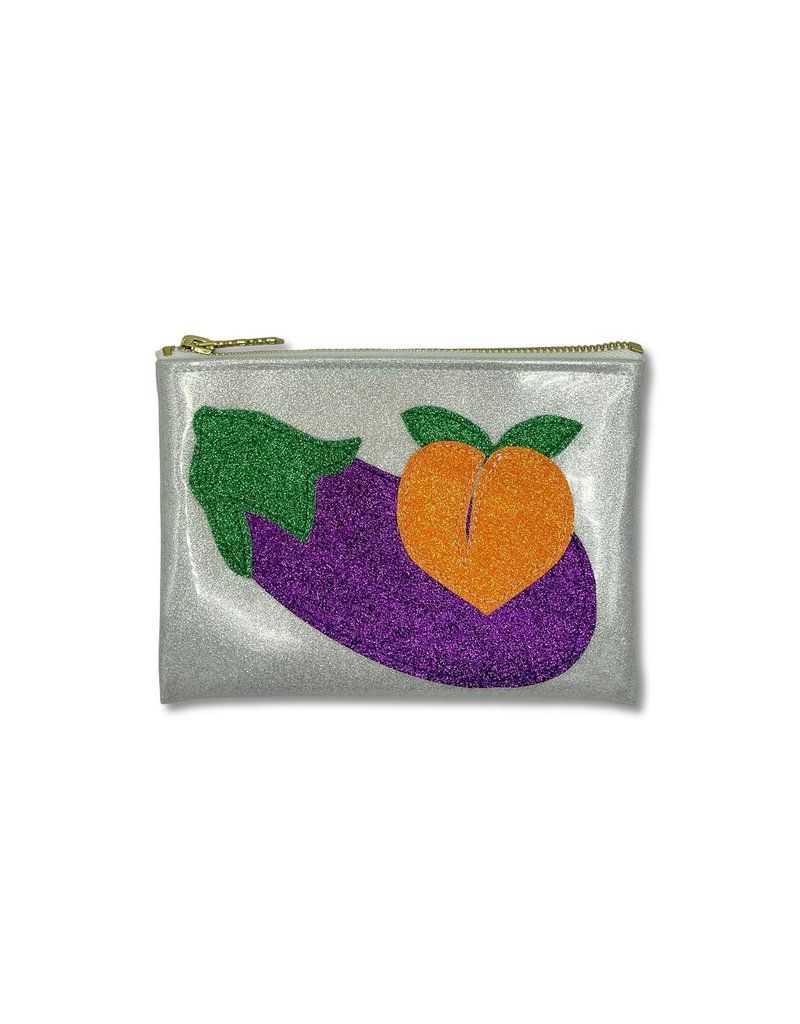 Sure, the peach and eggplant emoji take on a naughty meaning when accompanied by an X-rated text. But when sewn into a glammed-out bag, it's definitely cute. FYI: Your wand vibes and sex machines won't fit in here, but your fave clit vibes will. Score!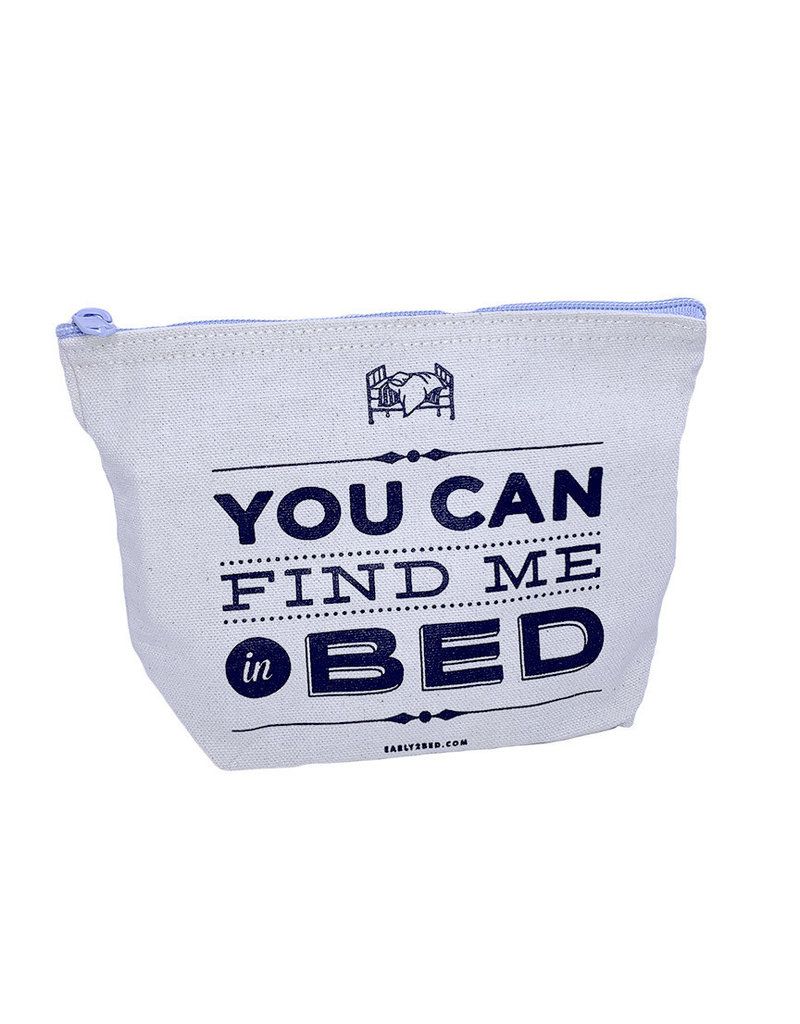 If storage—not subtlety—is your objective, this clutch will (ahem) come in clutch. This statement-making cotton pouch can store a few toys, lube, and other safe sex accessories. Plus, what a fun conversation starter!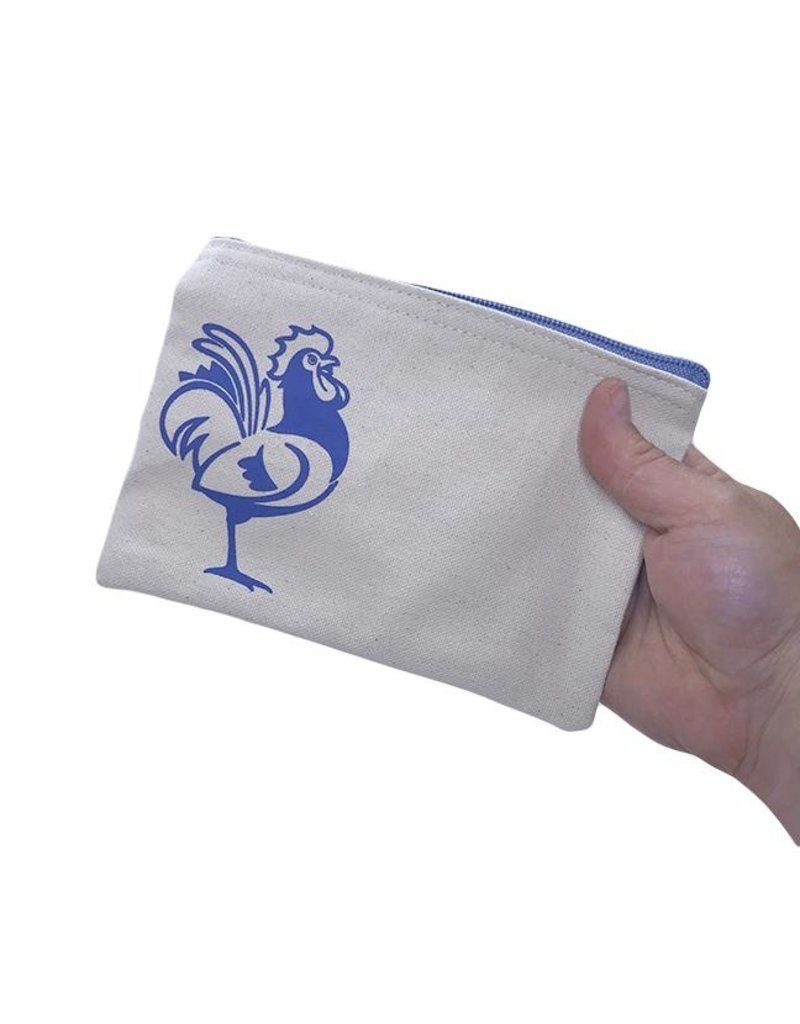 Looking for a way to keep your fave dildo, packer, or stand-to-pee protected? Consider this canvas bag. At seven inches wide and five inches tall, it'll fit most packers and beginner to intermediate dildos. Cock-a-doodle-doo, indeed.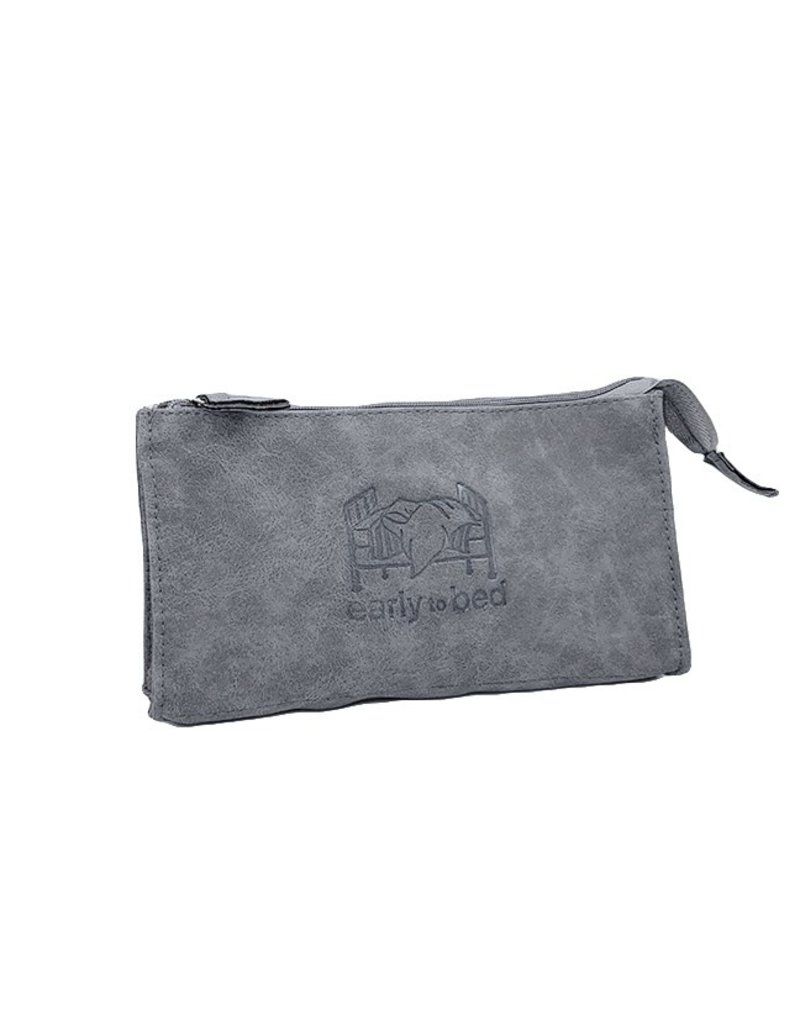 Protective of your pleasure products like a deer is her doe? (Hey, no shade, sex toys are expensive!) This padded (read: drop-proof) purse is for you. With a zipper closure and satin lining, this li'l babe will make sure the only thing ~using and abusing~ your toys, is you.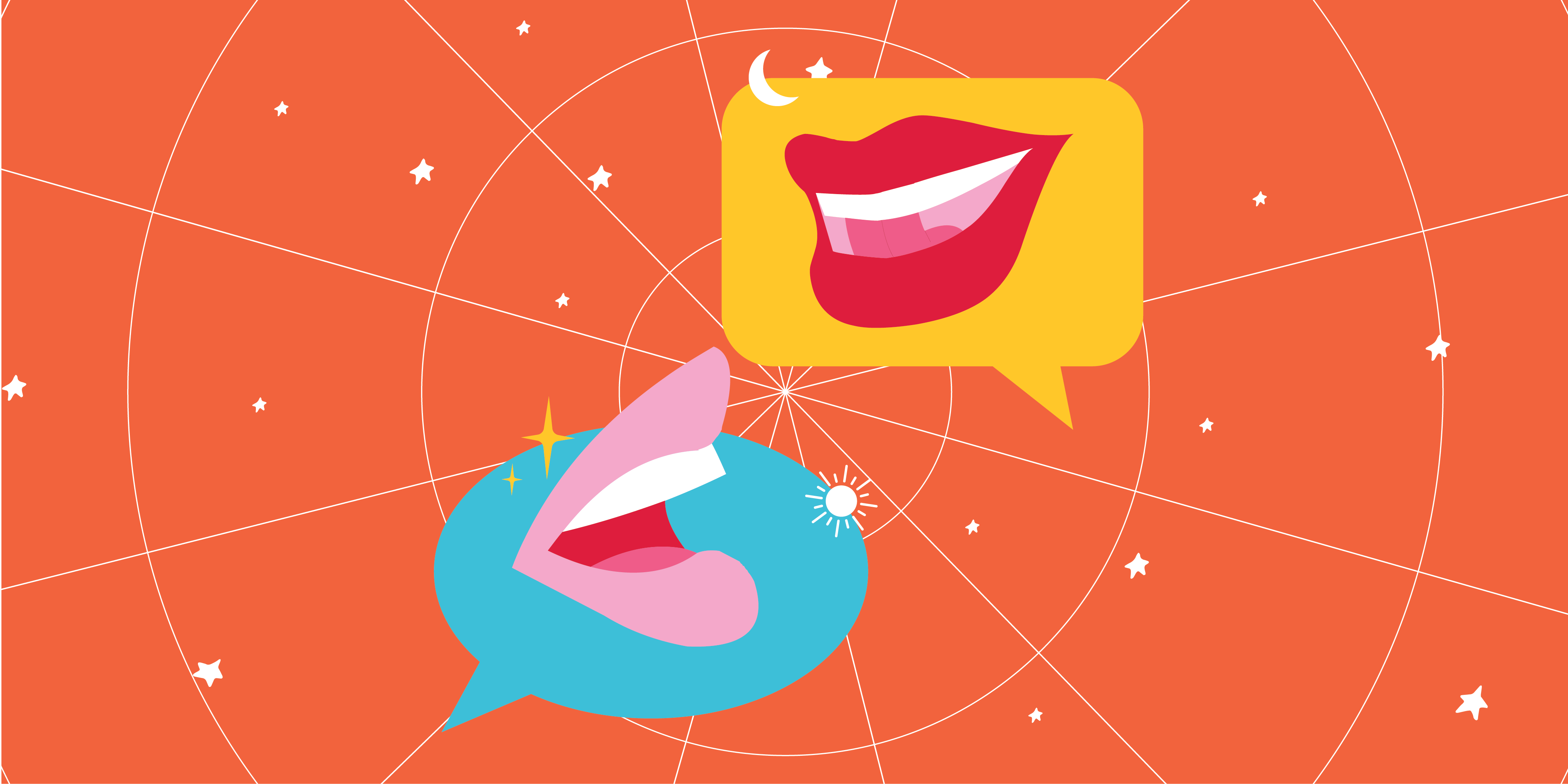 Source: Read Full Article