If you're on the fence about picking up a sexy Christmas gift for your partner this year, I'm here to help you hop the hell over it.
Sexy presents practically guarantee that whatever you give your partner will, uh, come back to you. Everyone wants to feel desired—so when your person unwraps a gift that screams "I want you"—even if it's one they thought they'd never use—your love life is sure to be as lit as that Christmas tree (or Hanukkah menorah).
If you're not shopping for an S.O. and want to surprise a friend, roomie, or sex-positive cousin with a prezzie they wouldn't buy for themselves, go for it! Not only will you heat up their bedroom, you'll also reward yourself with some scandalous stories for next year's Friendsgiving.
Of course, there's a fine line between sexy Christmas gifts that are actually sexy and ones that are kinda…icky. So to help you out a bit (you're welcome), here's the ultimate list of the best sexy Christmas gifts to give in 2019, in exceptionally good taste. Because there's perhaps no better way to spend your money this holiday szn…
1. Fancy Massage Oil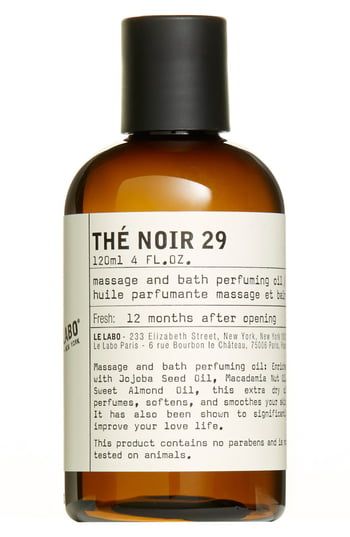 For the nights (or mornings or afternoons) when you want to ~take your time~, easing into sex with a massage is clutch. Nothing screams intimacy like the sexy gift of slow and gentle touching—especially when a luxe and lavish massage oil is involved. This cold-weather-perfect one from Le Labo has notes of bergamot, bay leaves, black tea, and fig, and softens skin on contact. Worth every penny.
2. A Panty Vibrator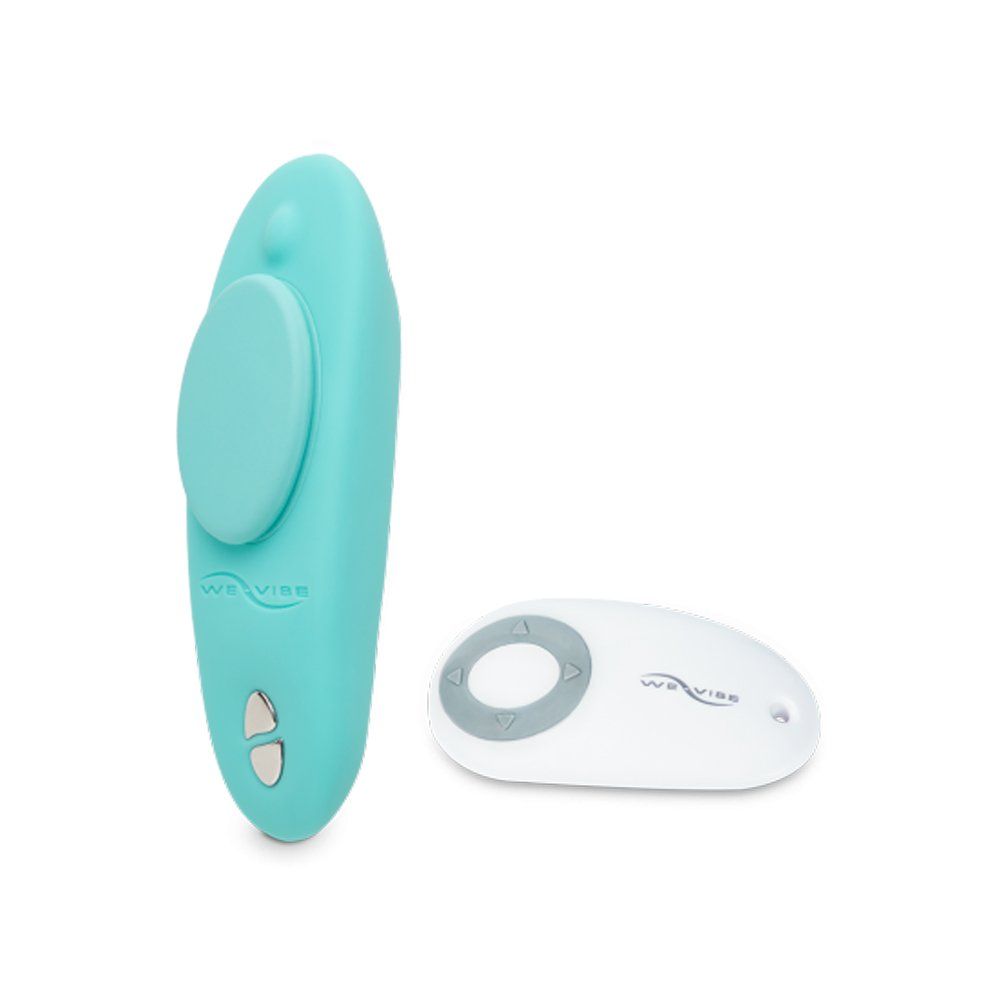 The We-Vibe Moxie is the ultimate gift for both of you—your partner gets to control the vibrator from afar (via the mobile app or the remote control), and you get to enjoy all the powerful rumbling without knowing what's come next. It's the perfect sexy prezzie for all-day foreplay, long-distance couples, or holidays not spent together.
3. Sexy Bath Salts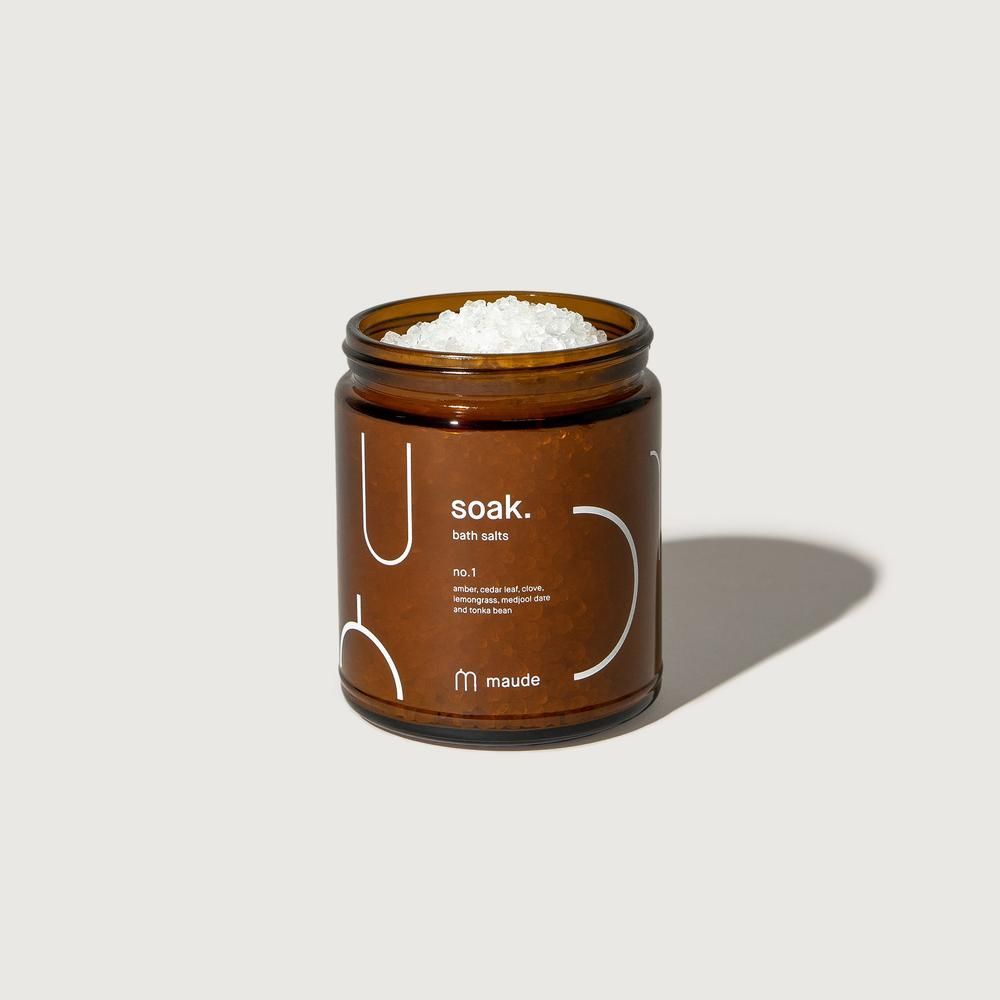 It's hard to feel sexy when you're stressed AF. Which is why sexual-wellness brand Maude just released a line of bath products, to help you wind down after a long day and get you ready for more frisky activities. This Soak salt blend is perfect for some much needed me-time or joint baths—the scent (amber, cedar leaf, clove, lemongrass, medjool date) is intoxicating either way.
4. Luxe Cuffs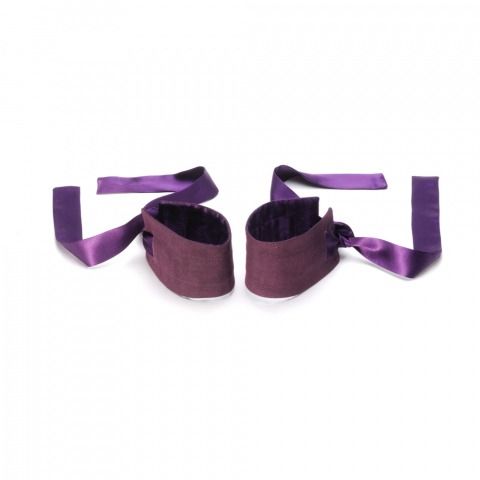 Who said handcuffs had to be uncomfortable (metal) or cheap-looking (feathers)? This set from Lelo is anything but, thanks to fine suede and silk fabrics and a tie-adjustable closure. Put them on your wrists or ankles (in red or black if purple isn't your thing) and let the ~fun~ begin.
5. Open-Gusset Undies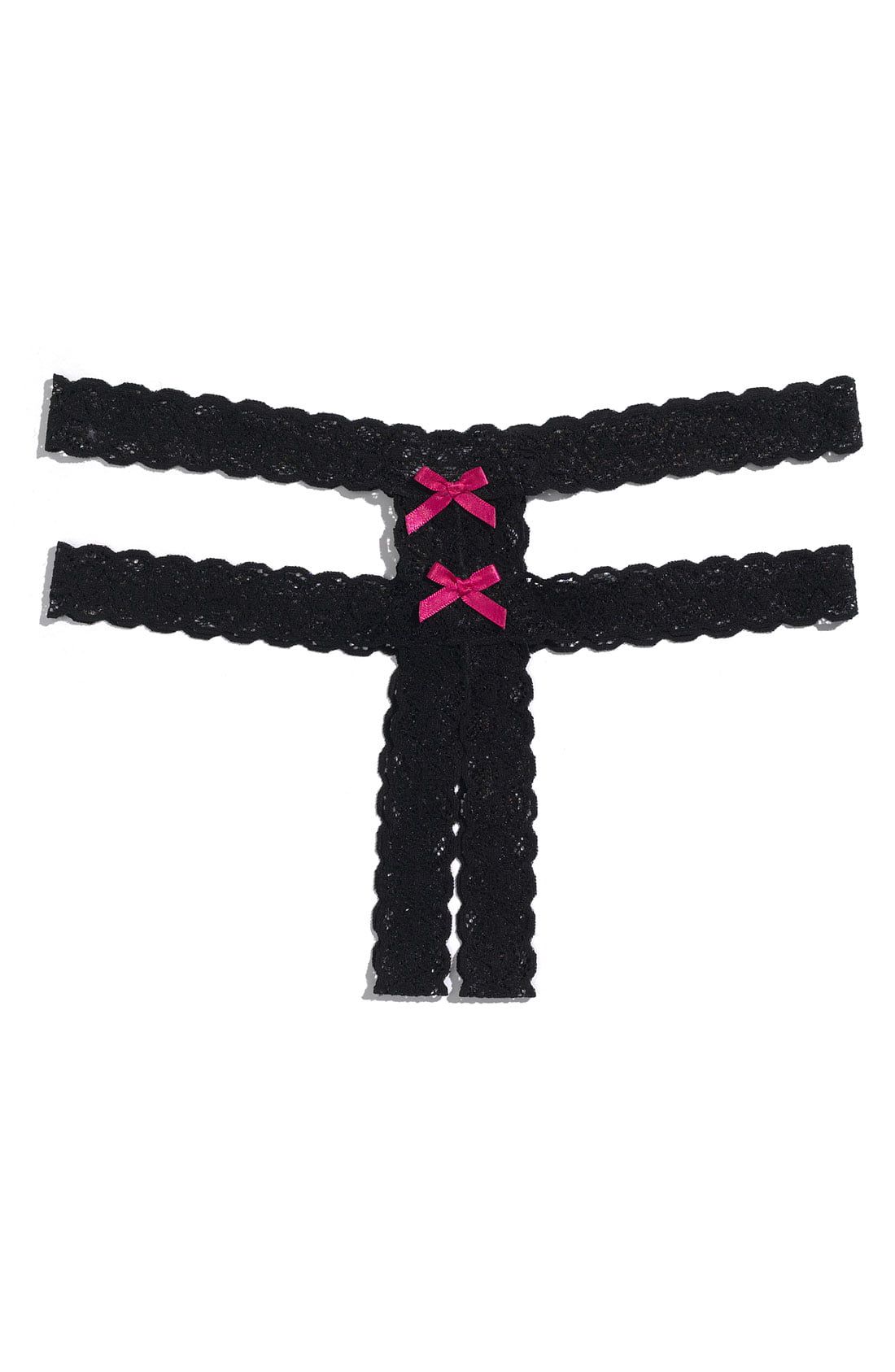 Two words: easy access. With a subtle yet functional opening in the gusset (a.k.a. crotch), this sexy lace thong makes quickies and need-you-now romps a cinch to pull off…just as they should be.
6. Nipple Tassels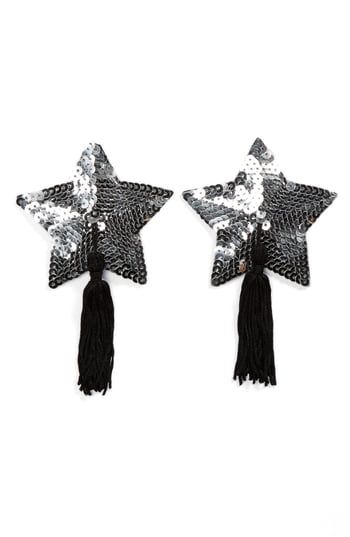 Okay, how cute are these sequin nipple tassels? These stick to your breasts via silicone adhesive, to remind you (and your partner) that you are the star of the show.
7. Nonsticky Lube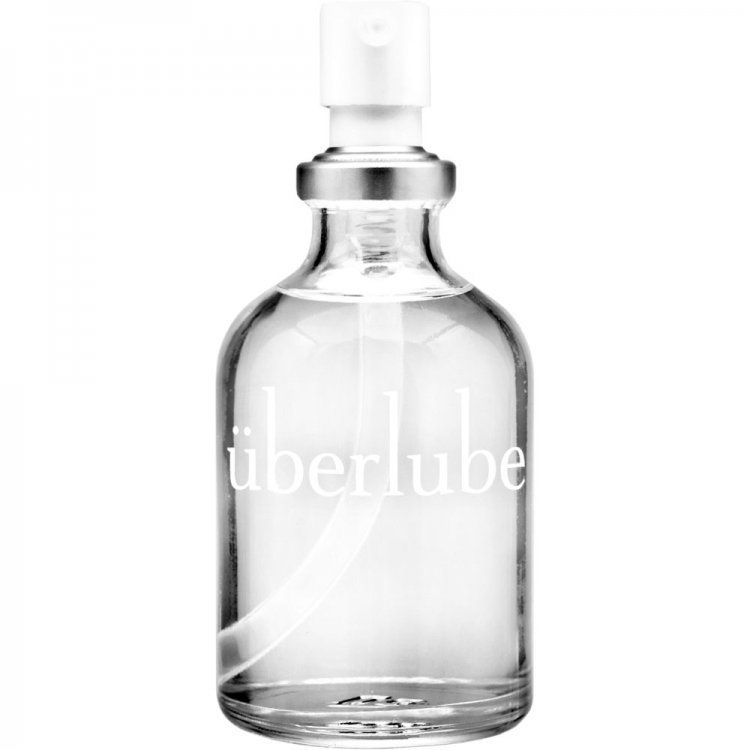 In search of something a little smaller to keep at bae's? Try this bottle from Überlube.
Nice silicone lube is the stuff of sex dreams—including anal, btw—especially when it doesn't dry up or create a sticky situation. This is the sexy equivalent t0 body wash and deodorant stocking stuffers. (You know: essential, but stuff people hate buying for themselves…)
8. Versatile Bondage Tape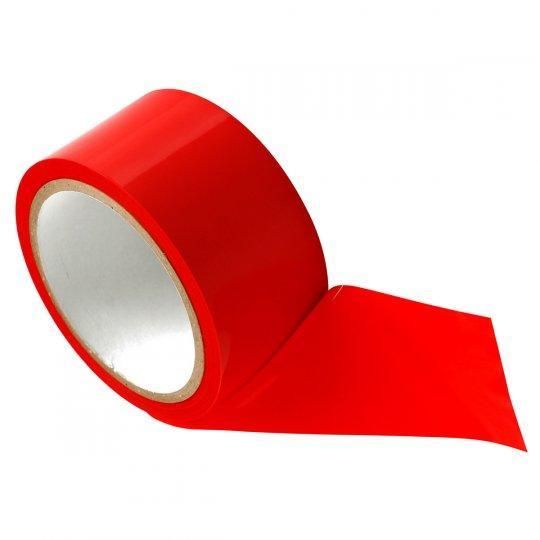 If you're ready to experiment with a little good old-fashioned BDSM fun ('tis the season of giving, so now is the time!), look no further than this inexpensive and awesome roll of bondage tape. The tape is made of PVC so it sticks to itself (not your hair), and it works well as a blindfold, gag, restraint, or wrap. Plus, at only $6 a roll, you have 65 feet to play with…options!
9. A Satin Nightie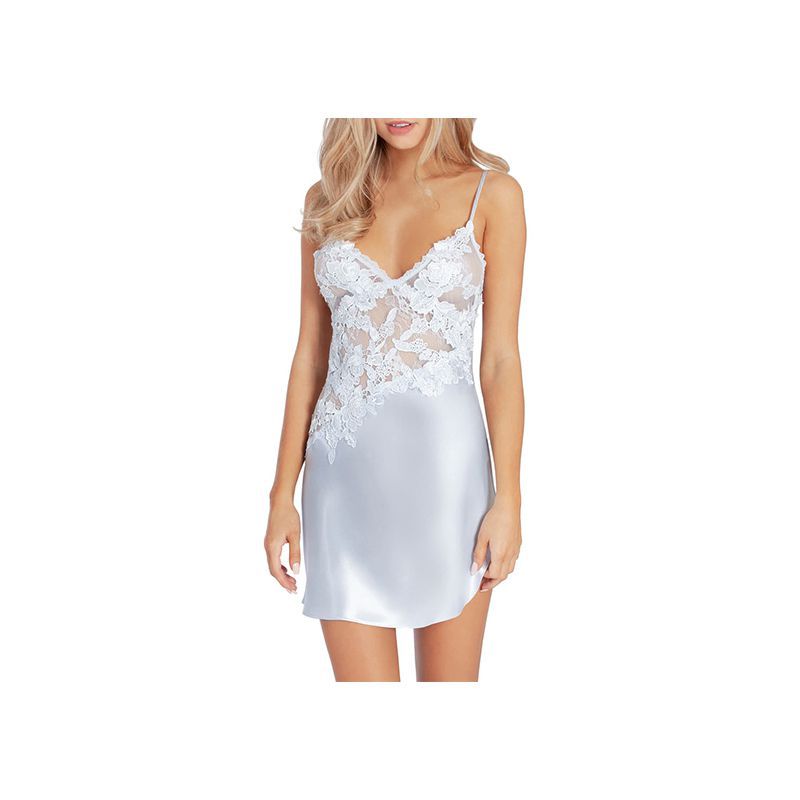 After a romp in the sheets, one of the greatest feelings is throwing on silky pajamas. And there's a good chance this powder blue number from Jonquil will satisfy that. It offers a little peek to what's underneath with the added bonus of feeling silky smooth—which is basically like being touched all over again.
Gift it to a pal who needs some extra pampering this holiday season—or throw it on your own wish list, because #need.
10. A Cotton Nightshirt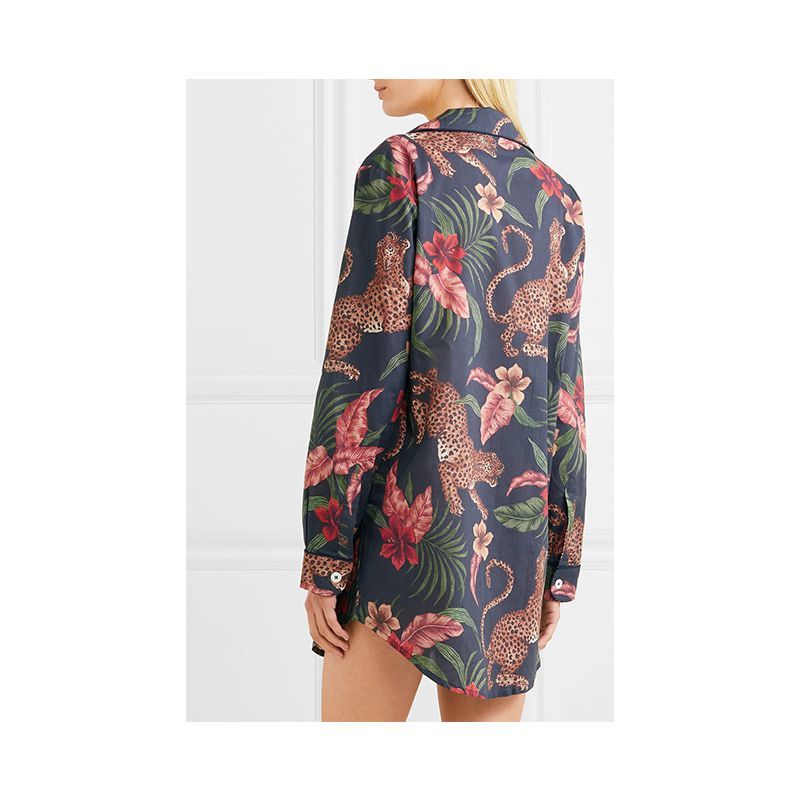 Silk and satin aren't for everyone, especially if it means waking up all sticky and sweaty. If you're looking to gift a little more breathability that still oozes sex appeal, opt for this cheetah-covered night shirt aptly named "His Shirt For Her."
In it, the wearer will be able to channel every rom-com scene where a hot woman slinks around the house in their partner's butt-skimming shirt. Only this time, it won't be borrowed (and it'll be way more flattering…).
11. A Sex Pillow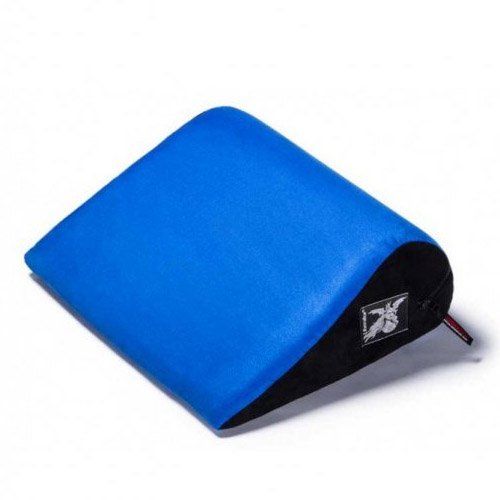 Help your shy friend take things up a notch by giving them this special sex pillow. They can use it to elevate their hips while experimenting with new sex positions (for deeper penetration) or lean on it for support during more intricate moves. Either way, win-win.
12. A Bullet Vibrator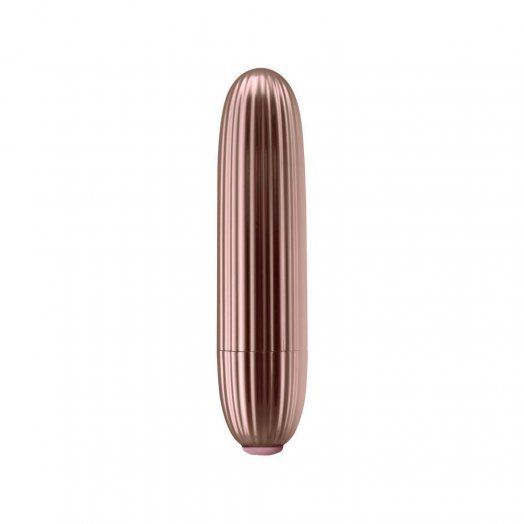 The tiny but mighty Coco bullet vibrator has ridges for extra pleasure—plus it's waterproof, comes in chic rose gold, and rings up at only $30 (a steal). Gift it to a pal or roommate who needs to get theirs when they're home for the holidays or trying to have quiet sex amid their S.O.'s family.
13. A Massage Candle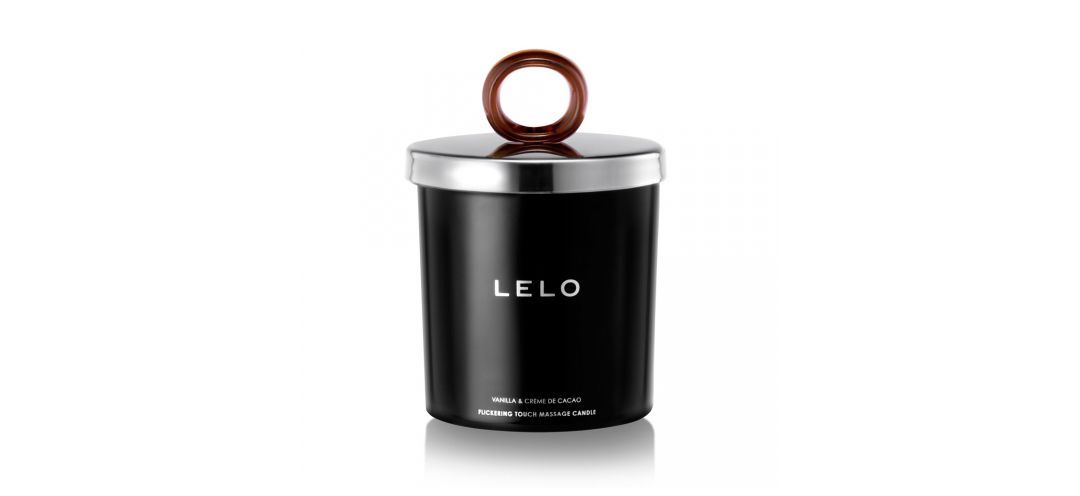 Lelo's massage candle promises to set the mood and get the sexy touching started. Doubling as a candle and massage oil (just pour the melted wax on their back when it's no longer burning hot), this is the perfect gift to pair with a "Good for One Massage" coupon.
14. A Couples Vibrator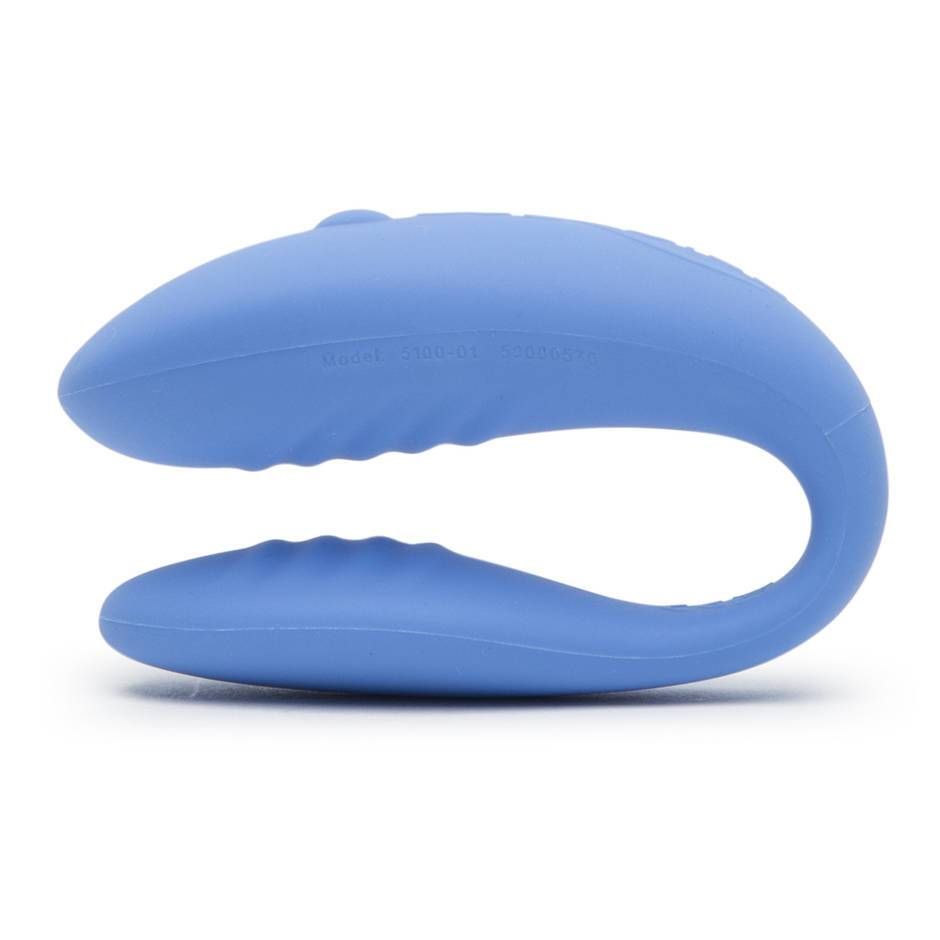 This little guy is OH-so-great for both the giver and the receiver. The insertable vibrator pairs with an app and remote control that your partner can use to his or her delight, plus slides into the vagina during sex to tickle both parties. With 10 intensity levels (yeehaw!), the We-Vibe Match is a couples sex toy everyone can enjoy.
15. A Cool Cock Ring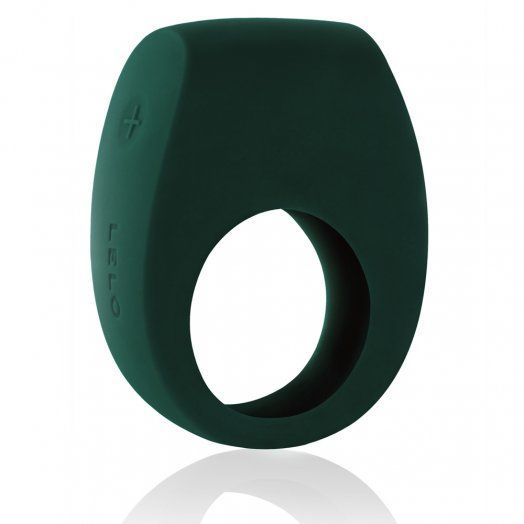 A cock ring that doesn't look like a cock ring might be the way to go in the name of sexy holiday gifts. It'll spice up every kind of penetration for each party (more fullness for you, vibration for both). This one from Lelo (who else?) is much less intimidating than most rings out there, so he'll actually, ya know, use it.
16. An Oral-Sex Simulator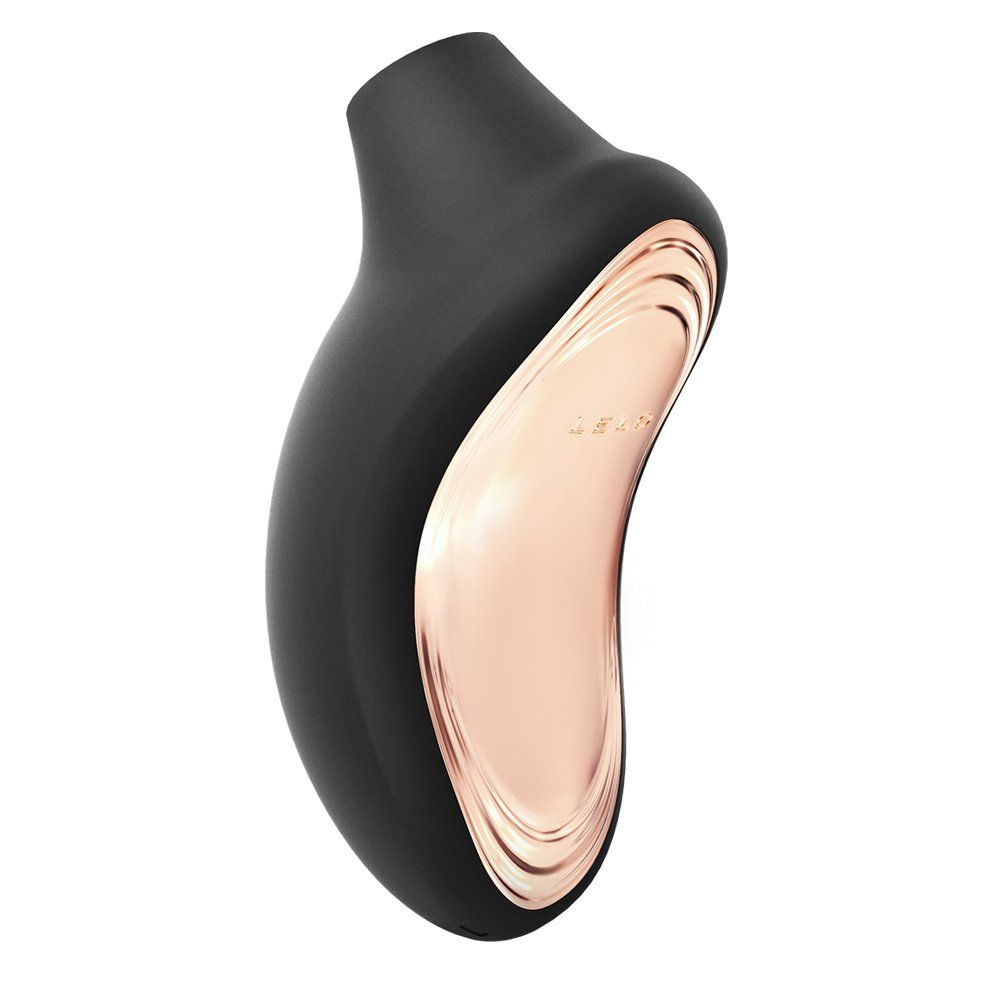 If your friend is perpetually single or going through a recent breakup (aw), brighten up her holiday season with the sexiest gift of them all: a toy that mimics cunnilingus. The just-launched Lelo Sona Cruise 2's suction sensations will make her forget about her ex…in minutes. What a good bestie you are!
17. A Finger Vibrator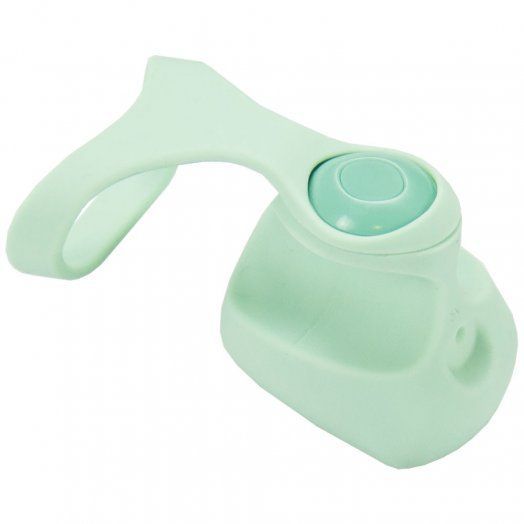 It wouldn't be a gift guide without a mention of this bad boy. The Fin is the perfect vibrator for people who want a little toy play while being penetrated, since it slips right onto your finger. Buy one for yourself or your sister/work wife/friend who has trouble reaching orgasm from sex alone. (Skeptical? Take a look at WH's Fin review here.)
18. A Nipple and Clit Clamp Necklace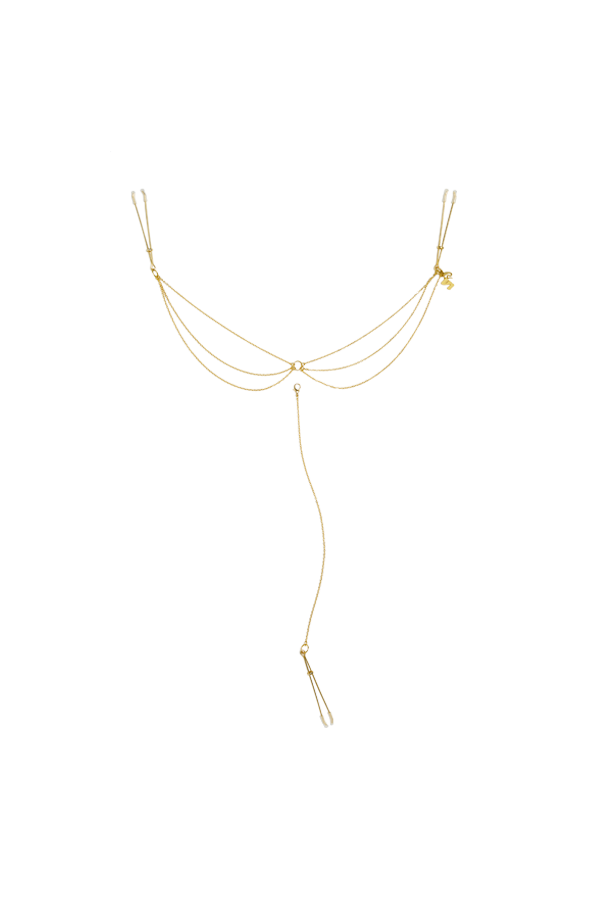 Sexy body chain or nipple clamp? Trick question! This pretty little number from Unbound actually does both. It's plated in 14K gold, so it'll take every outfit up a notch. And it doubles as a nipple and clitoris clamp—complete with adjustable pressure options. Buy one for yourself or your stylish friend who'll squeal with delight by her new accessory-slash-toy.
19. Silky Pajamas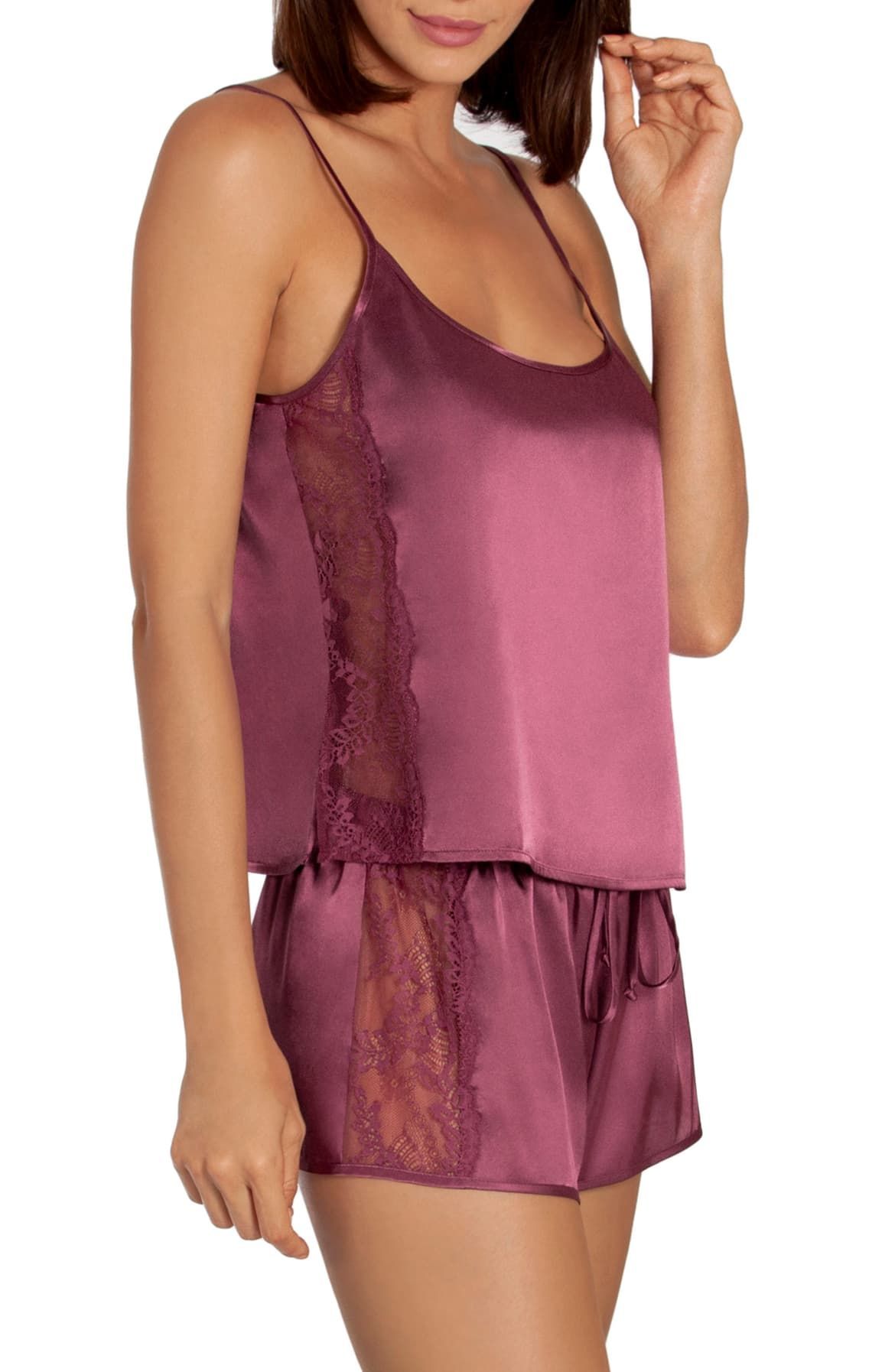 Sexy can be understated, and this sleep set gets it right. The satin-esque cami and shorts (because not everyone likes to sleep in a freaking dress called a nightie) feature sheer lace panels along the side for a subtle hint of seduction. The set also comes in four must-have colors (navy, plum, white, and black) to suit every mood.
20. A Vibrator Necklace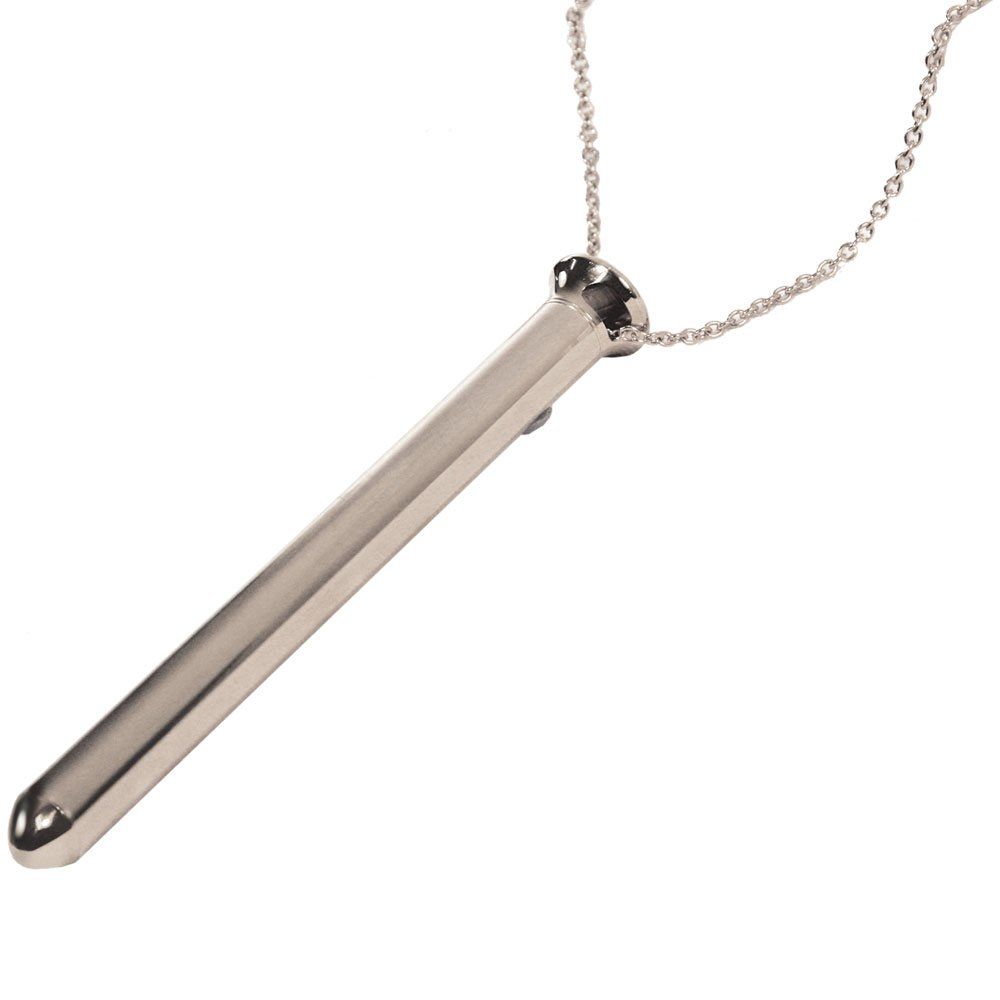 Got a rebel friend in your life? Or a wanderlusting cousin who needs a vibrator they can bring around the world? Here's your answer.
This sleek vibe doubles as a necklace that anyone could totally wear in front of their grandmother without her knowing its true function. Better yet, get it for your grandmother. You go, grandma.
21. A Moisture-Resistant Blanket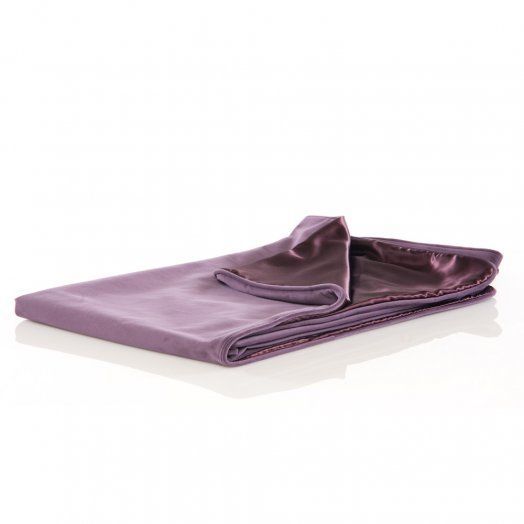 Sex is messy. Got a germ freak in your life? Gift them this blanket so they never have to fall asleep in those sexy juices again. Plus, it's machine-washable—easy peasy.
22. A Cheeky Clutch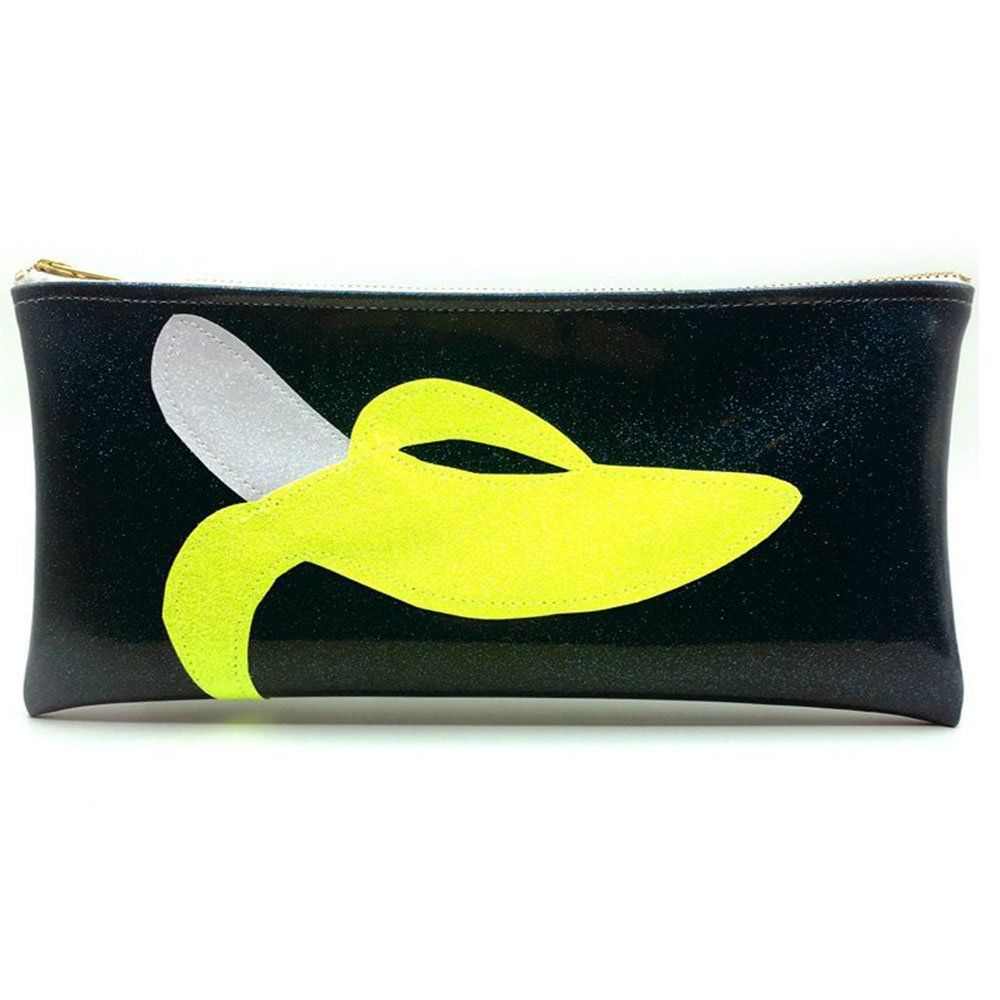 Any penis-loving friend will laugh (and love) when they receive this incognito sexy Christmas gift. The real meaning of the banana on the clutch can be your little inside secret—and she can throw condoms, lube, tampons, whatever inside.
23. A Sexy Bath Bomb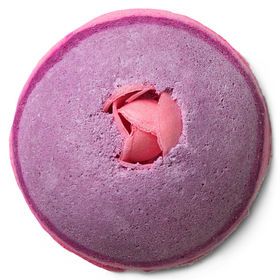 Perfect for a baller on a budget, get your partner or cousin a not-too-suggestive lush bath bomb and a bottle of bubbly, to do with them what they will. Waterproof sex toy, optional.
24. A Butt Plug
This butt plug is kind of fancy-looking, no? It's a beginner- to intermediate-friendly toy for those interested in anal play—including the men in your life who might be interested in exploring that prostate pleasure center.
25. Mystery Vibe Crescendo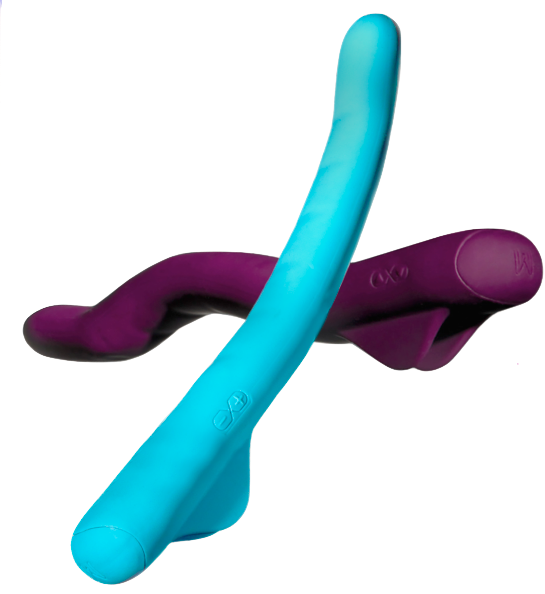 This fun bendy vibrator from MysteryVibe is a very cool toy that is relatively new to the scene, and one that works for any gender. Able to bend in every which way, this baby will find alllll your loved one's hot spots. So gift it, like now.
26. Matching Lingerie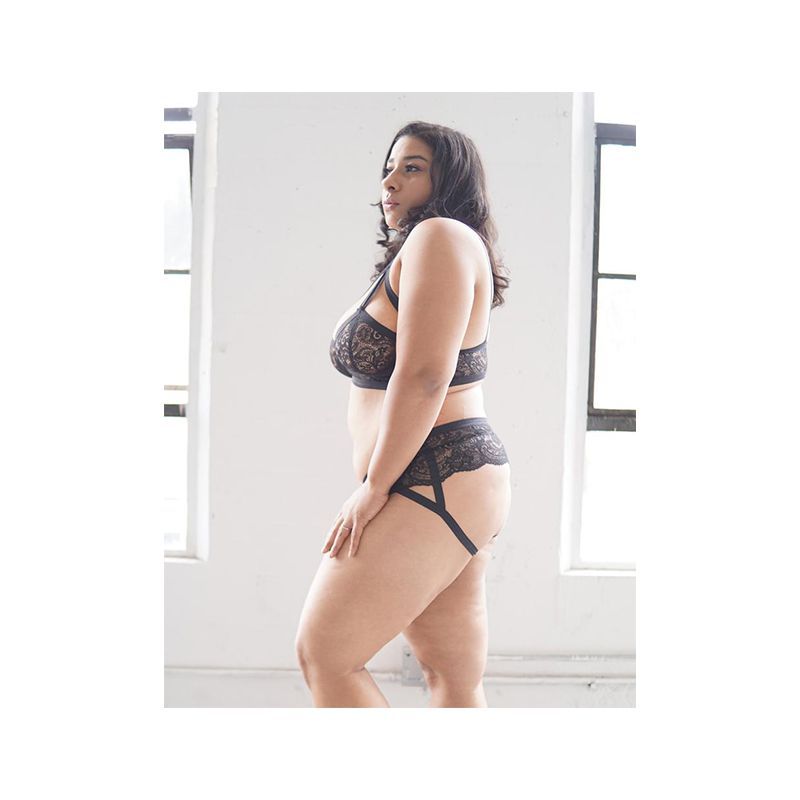 Lingerie isn't just for cis women! This incredible L.A.-based lingerie line makes underwear to accommodate all types of genitals, so you can get matching sets for both you and your partner. If lace isn't your thing, mesh might be the way to go. Check out this major selection by Lara Intimates.
27. Le Wand Petite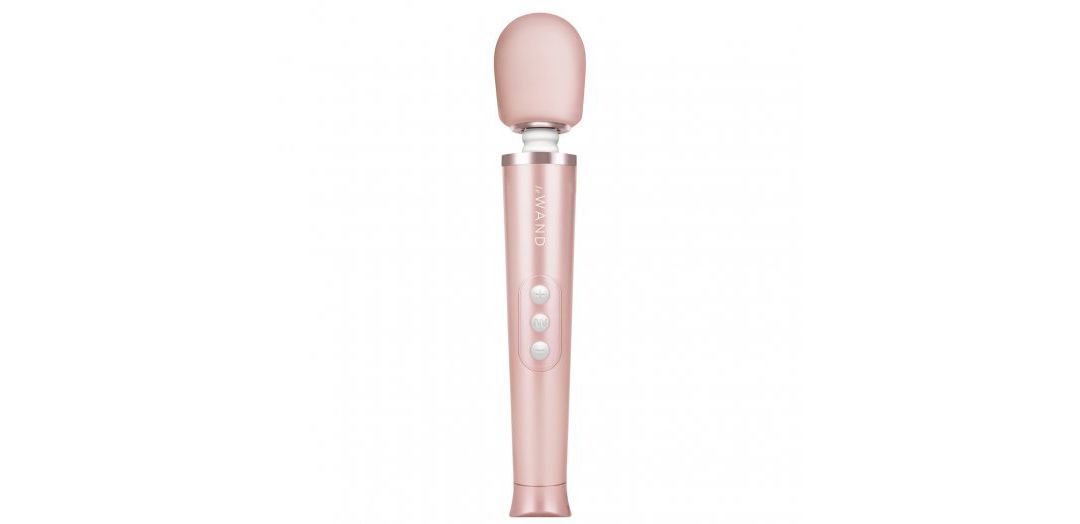 A tried-and-true favorite, this little wand (a mini version of the OG award-winning Le Wand) packs a ton of power into a small toy. Plus, you can always pretend it's a neck massager if your gift recipient is on the shy side. (Trust me, she'll thank you.)
Want to go beyond the tangible gifts?
Actions speak louder than gifts, after all. So here are a couple of sexy ways to keep on giving this Christmas and holiday season:
1. Ethical Porn
Did you know that there is such a thing as ethical porn? Well there is and you can't find it on PornHub, but you can find a lot of options on the The Center For Sexual Pleasure And Health's website. Gift your sweetie some seriously quality porn this holiday season and never accidentally watch "Two Girls, One Cup" again.
2. Sex-Positive Charitable Donations
And finally, let's give a little this holiday season. And what's a better turn-on than proper sex education and helping queer youth? Want to give a charitable present this year? Check out queer youth-saving Trevor Project and the sex-educating masters at the CSPH.
Source: Read Full Article