What is operatic breathing?
How may operatic breathing improve COVID-19 recovery?
ENO breath and COVID-19 recovery
What does the program offer?
What are the benefits of the program?
References
Further reading
---
Operatic breathing has shown promising outcomes in patients with coronavirus disease 2019 (COVID-19) who experience breathlessness after recovery.
What is operatic breathing?
Breathing technique is a vital component of operatic singing as it affects phonation or vocal sound production. Well-controlled and consistent breathing movements, such as rib cage and abdominal wall movements, are the key factors that help professional opera singers produce replicable voice while singing in a concert.
Singing is considered an effective approach for improving lung health and overall quality of life. According to the British Lung Foundation, singing helps reduce breathing difficulties and achieve a more controlled breathing pattern in patients with various lung conditions, including chronic obstructive pulmonary disease (COPD), asthma, and pulmonary fibrosis.
Opera singing involves producing high notes and holding them for a long time. This particular singing style relies more on diaphragmatic breathing that helps strengthen the diaphragm and increase lung volume.
How may operatic breathing improve COVID-19 recovery?
According to the World Health Organization (WHO), most COVID-19 patients resume their normal healthy life two to six weeks after the initial diagnosis. However, some patients experience long-lasting symptoms, including fatigue, breathlessness, anxiety, muscle pain, and headache, even after months of infection resolution.
The presence of long-lasting symptoms is medically termed "long COVID." The proportion of patients with long COVID is increasing worldwide even though the pandemic trajectory appears to decline.
Vocal techniques and breathing exercises practiced by opera singers are known to improve lung health and ameliorate respiratory symptoms experienced by patients with a variety of lung conditions.
To reduce the sufferings of long COVID patients, the English National Opera (ENO), in collaboration with the Imperial College Healthcare NHS Trust, has developed a novel breathing and wellbeing program known as "ENO breath."
ENO breath and COVID-19 recovery
The ENO breath program has been developed by a team of doctors, therapists, and opera singing trainers to improve the lung conditions and overall wellbeing of patients who continue experiencing various symptoms even after months of clinical COVID-19 recovery.
People with long COVID tend to develop a rapid and shallow breathing pattern (hyperventilation). This is the root cause of breathlessness experienced by them. The ENO breathing program helps them reduce their breathing rate and develop a diaphragmatic breathing pattern.
Although the program includes professional opera singing techniques, some modifications have made it easier for people without a singing background.
What does the program offer?
The program has many segments. Initially, ENO breathing experts explain the program's utility to the participants through a one-to-one online conversation session. This is followed by six weekly online workshops conducted by professional ENO singers wherein participants are encouraged to perform various exercises and activities.
The exercises and activities have been designed to improve participants' abilities to manage breathing and anxiety. Each online session starts with warmup exercises to prepare the mind and body. Various breathing and vocal techniques are used to improve posture and control breathing.
Lullabies are used at the end of the session as a part of the singing exercise to help participants manage their mental health conditions, such as anxiety. This also helps pacify participants and induce positive emotions.
English National Opera program uses singing techniques to ease breathing of long COVID-19 patients
Participants are provided with many online digital materials, such as exercise videos and audio/video songs, to support their training activities between sessions. Post-program drop-in sessions are also arranged weekly for participants who want to continue with breathing exercises and vocal training.
What are the benefits of the program?
The opera breathing techniques adopted in the program have medically benefited many people with long COVID.
A randomized controlled trial was conducted with 150 participants in the ENO breath program. The findings, published in The Lancet Respiratory Medicine, claim that most participants experience improved breathlessness while running and reduced anxiety levels.
Almost 100% of participants have expressed their willingness to continue practicing the exercises and activities even after completion of the program.
The program has won the Royal Philharmonic Society's (RPS) 2021 Impact Award.
With the health benefits of operatic breathing, many healthcare organizations worldwide have considered developing wellbeing programs similar to ENO breath.
In collaboration with Los Angeles Opera, the University of California, Los Angeles (UCLA) health has arranged a similar program for people with long-term health consequences after COVID-19 clinical recovery. The participants have reported significant improvement in their lung health and emotional wellbeing.
The Breath Cycle project was initially developed by Scottish Opera and Gartnavel General Hospital Cystic Fibrosis Service in 2013 to improve the lung health of cystic fibrosis patients through operatic breathing and vocal exercises. This program has also been used to help long COVID patients improve their overall quality of life during the pandemic.
References
About the ENO Breathe Programme. Engligh National Opera. Available at: https://www.eno.org/breathe/about-the-eno-breathe-programme/
Philip., KEJ. (2022). An online breathing and wellbeing programme (ENO Breathe) for people with persistent symptoms following COVID-19: a parallel-group, single-blind, randomised controlled trial. The Lancet Respiratory Medicine. https://www.thelancet.com/journals/lanres/article/PIIS2213-2600(22)00125-4/fulltext
Singing for lung health. British Lung Foundation. Available at: https://www.blf.org.uk/support-for-you/singing-for-lung-health
Breath Cycle. Scottish Opera. Available at: https://www.scottishopera.org.uk/join-in/breath-cycle/
Opera Gives Voice — And Breath — To Patients Recovering From Covid. UCLA Health. Available at: https://www.uclahealth.org/u-magazine/opera-gives-voice-and-breath-to-patients-recovering-from-covid
Further Reading

All Coronavirus Disease COVID-19 Content
The COVID-19 Pandemic: What have the experts learned?
What Mutations of SARS-CoV-2 are Causing Concern?
What Role has Social Media Played in COVID-19?
Unlocking our clinical understanding of SARS-CoV-2 infection, Post-Acute COVID Syndrome (PACS), and systemic recovery
More…
Last Updated: Apr 11, 2023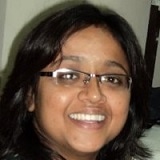 Written by
Dr. Sanchari Sinha Dutta
Dr. Sanchari Sinha Dutta is a science communicator who believes in spreading the power of science in every corner of the world. She has a Bachelor of Science (B.Sc.) degree and a Master's of Science (M.Sc.) in biology and human physiology. Following her Master's degree, Sanchari went on to study a Ph.D. in human physiology. She has authored more than 10 original research articles, all of which have been published in world renowned international journals.
Source: Read Full Article